Governor Larry Hogan calls for a less divisive GOP during livestreamed forum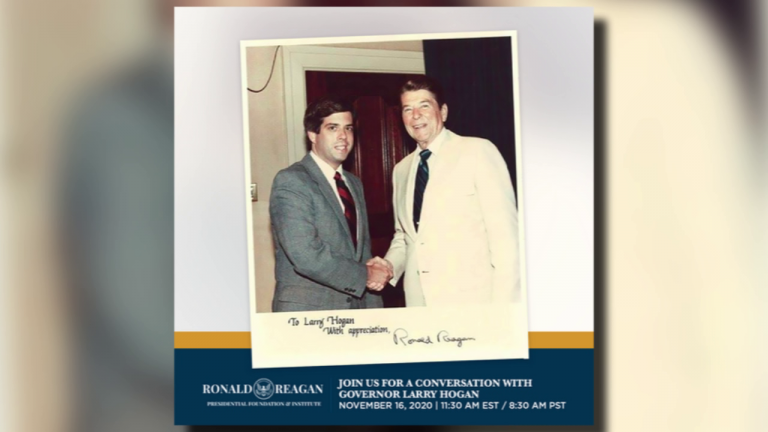 MARYLAND – On Monday, Maryland Governor Larry Hogan joined the Ronald Reagan Institute for a discussion on the direction of the Republican Party.
During the discussions, Hogan said the Republican Party should reach out to those who consider themselves to be moderate as he believes they actually make up the majority of the country. He says the country cannot afford to continue to have toxic politics so he says we need to find common ground.
"Reaching across the aisle and finding common ground is harder than simply attacking those with whom you disagree, but it can be done," said Hogan.
"As Reagan said, we are once again at the time for choosing. Are we going to be a party that can't win national elections again, or are we willing to do the hard work of building a durable coalition that can once again shape our nation's destiny," said Hogan.
Governor Larry Hogan says he also wrote to members of the Congressional delegation urging them to set partisan politics and work with their leaders to deliver additional COVID-19 stimulus relief.