Dover Police investigating attempted armed robbery at pizza shop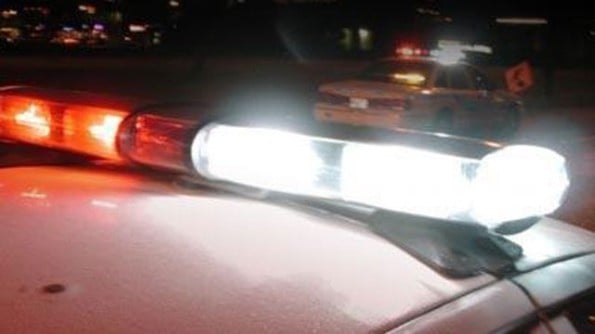 DOVER, Del. – Dover Police are investigating an attempted armed robbery that took place Tuesday evening.
We're told the incident happened just after 5:30 p.m., at the Simaron's Pizza and Steak Shop on West Loockerman Street. Officers responded and learned that an unknown male suspect entered the business and waited for customers to leave the restaurant. Once they left, the suspect reportedly tried to jump the counter and gain access to the cash register.
When employees tried to stop the suspect, they allegedly saw him remove a black handgun from his waistband and leave the business after placing it in a backpack he was carrying.
The suspect fled in an unknown direction on foot. He was only described as a mal with New Balance shoes and a backpack with an Under Armor logo on it. A search of the area by responding officers was unsuccessful.
Anyone with information on the incident or the identity of the suspect involved is asked to call Dover Police at 302-736-7130 or Delaware Crime Stoppers at 1-800-TIP-3333.