Professor emeritus talks about what Amy Coney Barrett's confirmation means for America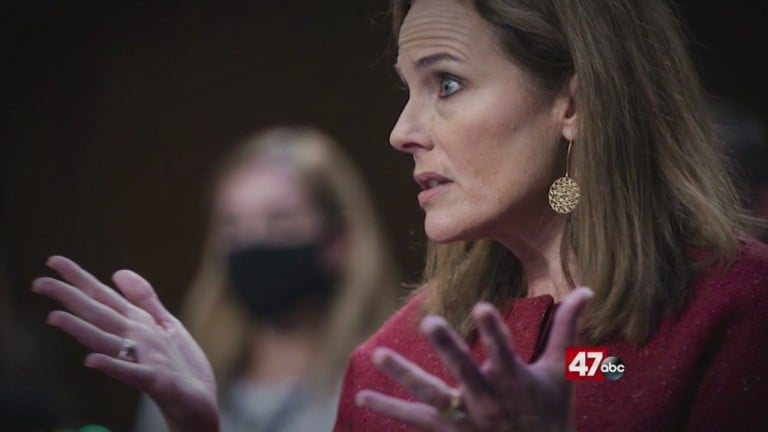 DOVER, Del. – Last night, New Orleans native Amy Coney Barrett made history after she was confirmed to the Supreme Court. Today, 47ABC spoke with a professor emeritus at Delaware State University about the impact this confirmation could have.
Dr. Samuel Hoff says her confirmation could have an immediate impact on the country's democracy.
He says she will now have some influence over court cases in the years to come and he says her confirmation could ultimately leave the Supreme Court at a 6 to 3 conservative majority making a lasting impact in the country.
"The other implication, of course, is if Trump is reelected he's already had three successful nominations that matches with five presidents in American history and more than that certainly can move the court for generations," said George Washington Distinguished Professor Emeritus of History and Political Science Dr. Samuel Hoff.
Monday's vote was the closest high court confirmation ever to a presidential election.