Donations needed to build sanctuary for feral cats in Wicomico County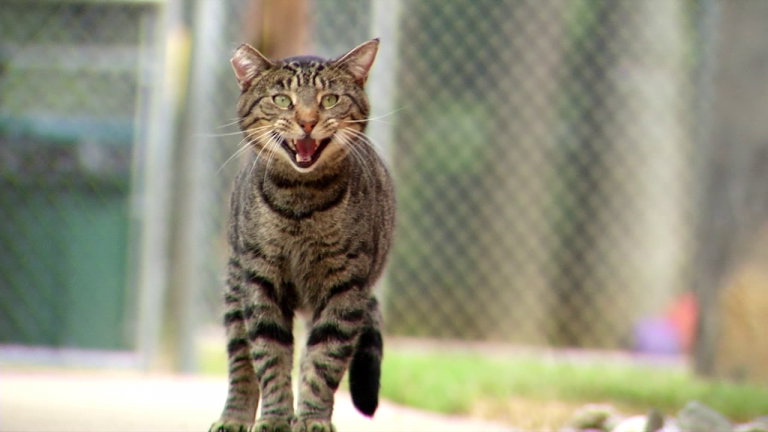 SALISBURY, Md. – Some four legged friends will soon have a new chance at life with a new cat sanctuary coming to the Humane Society of Wicomico County. The sanctuary will specifically be used to house feral cats that otherwise would have nowhere to go and could face euthanasia.
"We've been struggling with feral cats for years, feral cats are basically the reason why our euthanasia numbers are where they are, we just didn't have an outlet for them," Kim Nock, the Director of the Humane Society, said.
After years of that struggle, a solution is coming to Wicomico County, in the form of that cat sanctuary at the Humane Society.
Susan Coleman is the director of the community cats coalition, and she's the brains behind the project partnering with the humane society. Coleman says this will be the perfect shelter for feral cats who may otherwise end up being killed.
"This is so, so, so much needed, because there are times when, if they can't go back, it's because the house has been condemned or people are threatening to poison them or kill them, so this will be a great opportunity for these cats to have somewhere to go," Coleman said.
The shelter will be a twelve foot by 38 foot structure with fencing around it and a concrete floor that can be easily sanitized. But Nock says they want to make it extra comfortable for the cats that will live there.
"Of course we want to deck this place out, because we want the kitties to have things to climb on and the boxes to live in, and everything to be perfectly safe," she said.
To do that, though, and to get construction started, the two organizations are asking for donations. The total cost is around $17,000,  but a good chunk of that has already been raised. Now, Coleman and Nock say they still need the last six thousand.
"We'd like to hurry, we kind of do have a deadline because we have to put cement in, and I know that's going to be a factor with the weather with it getting into fall, and winter will be here soon," Coleman explained.
Nock says with donations and support, the two organizations hope to save the lives of dozens of cats.
"I'm really excited, because the worst part of my job is having to make a decision to euthanize an animal, I never want to make that decision," she said.
If you're interested in donating to help out these furry friends, you can do so through the Community Cats Coalition website.  Nock says you can also donate directly to the Humane Society, but you must be specific in stating that you want your donation to go toward the cat sanctuary.