Gov. Hogan urges State Board of Elections to give voters enhanced voting options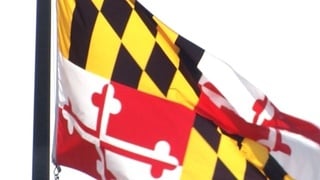 MARYLAND – Maryland Governor Larry Hogan is telling the State Board of Elections to follow state law when it comes to voting during the COVID-19 pandemic. "The fundamental responsibility of the State Board of Elections is to conduct free and fair elections in a manner that facilitates maximum voter participation," said Governor Hogan in a letter to the SBE.
The governor says the board failed to provide a recommendation on how to conduct the election. Governor Hogan recommended polling locations to be open on election day for those who wish to vote in person. The governor also said the board should ensure that every Marylander who wants to vote by mail should receive absentee ballot requests. "This approach – which is already fully authorized by existing state law – will maximize participating in the November election by offering voters more options while minimizing confusion and risk during the COVID-19 pandemic," said Governor Hogan.
Governor Hogan says every effort should be made to promote early voting and voting by mail. "Providing citizens with accessible, accountable, and transparent ways to cast their ballot is an essential component of our democratic republic and your primary responsibility. We expect SBE to live up to that commitment," said the governor.