Hurricane Preparedness Week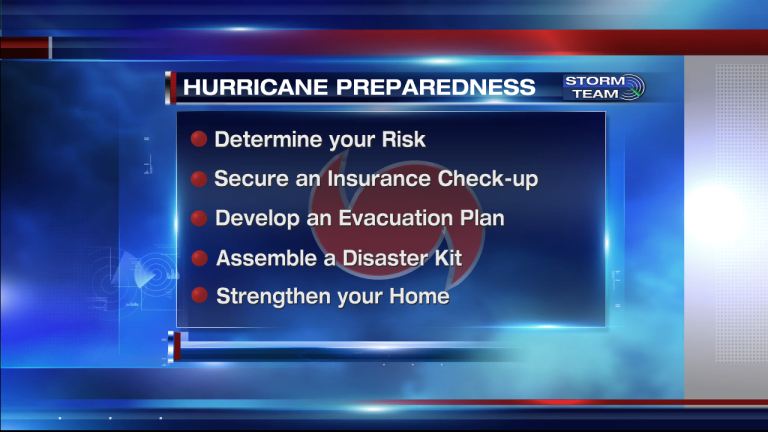 Hurricane Preparedness Week is May 3 – May 9, 2020. This week is meant to be a reminder to everyone that the Atlantic hurricane season is right around the corner, and that the time to prepare is now.
If you're wondering what you can do to get ready for the season, we've attached at the top of this blog a quick and easy outline of the most important things. That includes determining your risk, securing an insurance check-up, developing an evacuation plan, assembling a disaster kit, and strengthening your home. You can find out more information and helpful tips, including important extra steps not included in our outline by clicking here.
It's important to know now if you live in a high risk area when it comes to hurricanes and flooding. Call your insurance company and make sure you are covered if a storm damages your home. Flood insurance is not usually included in a typical homeowners insurance policy. Also, make sure you have an evacuation plan if the time comes and you need to evacuate. Be sure to have necessary supplies in case of long term power outages, such as batteries, flashlights, food, and water. Lastly, make sure your house is strong enough to withstand certain winds, and if it isn't, be ready to board the doors and windows if a storm approaches.
The 47 ABC Storm Team recently did a Weather Wise podcast episode on how to prepare for the upcoming season. There's a lot more information in the podcast, including an early look at what kind of season we're expecting this year. Will it be an active hurricane season? Be sure to download episode 10 and take a listen. The National Weather Service will release their official hurricane forecast by the end of May. We'll post that forecast when it's released. Attached below is some information on how to find the podcast.