First Named Storm of the Atlantic Hurricane Season Expected this Weekend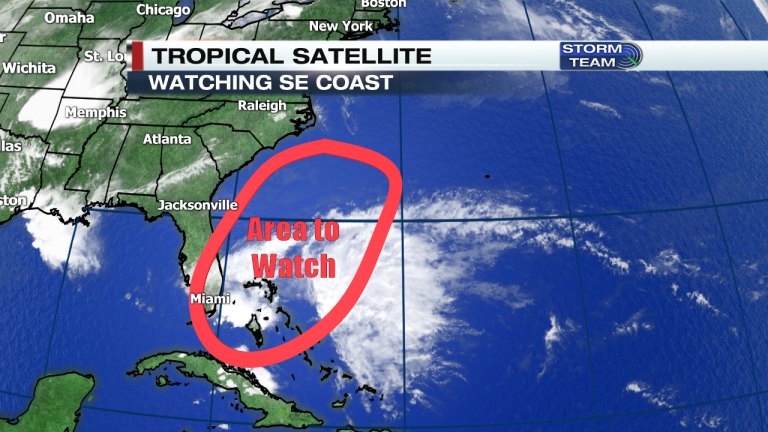 An area of disturbed weather (Invest 90L) near Florida will continue to organize as we head into the weekend. Forecast models have this system strengthening enough to become either a subtropical storm or tropical storm. If this happens, it will be named Arthur, the first named storm of the Atlantic hurricane season. What's the difference between a subtropical storm and tropical storm? Not much. Winds are between 39-73 mph for each, the main difference is a subtropical storm doesn't quite have all of the typical tropical characteristics as a tropical storm would have. For example, the winds in a subtropical storm aren't as symmetric or as organized tightly around the center as they usually are in a tropical storm.
The Atlantic hurricane season officially begins June 1 and continues until November 30. Believe it or not, it's actually not that uncommon to get the season started early with a named storm in May or even as early as April. If Arthur is named this weekend, it will be the sixth year in a row where a storm was named before the official season began.
As of now, forecast models keep this system pretty weak, and it's not expected to become a hurricane. It's also expected to stay mostly off the coast and away from land. The spaghetti models below show the storm staying offshore and then heading out to sea sometime next week. The storm will likely bring dangerous rip currents up and down the east coast next week, and possibly some precipitation, depending on the track. Stay tuned to the latest forecasts from the 47 ABC Storm Team.