Del. retail stores, hair dressers allowed to offer limited services beginning Friday, May 8th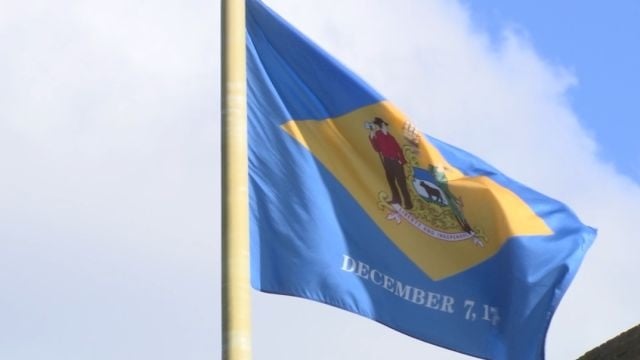 WILMINGTON, Del. – Governor John Carney announced a series of interim steps that will allow small businesses to resume limited operations beginning at 8 a.m. Friday, May 8th.
We're told this is to provide economic relief to Delaware citizens and businesses who are struggling financially while maintaining strict adherence to health and safety guidelines.
Small business retailers will be allowed to do business using curbside pickup as long as social distancing can be maintained. This includes:
Clothing stores
Shoe stores
Sporting goods, hobby, musical instruments
Book, periodical, music stores
Department stores
Tobacco and Vape
Other general merchandise
Office supply, stationery, and gift stores
Used merchandise stores
Consumer goods rental
Jewelry stores may do business by appointment only. Carney has instructed the Division of Small Business to consider additional changes like this for other similar retailers.
Haircare services may be offered only to workers at essential businesses. They must follow these guidelines:
No more than two appointments at a time per location (and never more than the number of available staff, so one per staff member). 15 minutes must be left between appointments for proper cleaning
Employees and customers must wear cloth face masks at all times, and customers must cancel appointments if they have any reason to believe they may be ill or may have come in contact with the virus
Staff must wear disposable gloves while providing services and must change gloves between customers and wash hands
Employer must require employees to report their temperature daily, and will be unable to report to work if their temperature is above 99.5
Customer stations must be sanitized between use, along with any equipment used for the customer. In addition, any item a customer handles (such as a magazine) must leave with the customer
Entrance door must remain locked to prevent walk-ins
In addition, golf carts will be allowed at courses for one rider at a time with proper cleaning between customers. Drive thru movies will also be permitted, but patrons must remain inside vehicles and follow social distancing at all times.
Employees required to report to work as a result of these changes will be permitted to utilize child care services if neither parent works from home and they do not have alternate care.
In addition to the reopening of these businesses in a limited manner, Carney and the Delaware Division of Public Health announced a plan to test all residents and staff of long-term care facilities in the state for COVID-19. DPH will provide facilities with tests, testing supplies, training, and support for the universal testing program. Expanding testing capacity for vulnerable populations is a requirement of federal guidance for economic reopening.