Second James T. Vaughn inmate tests positive coronavirus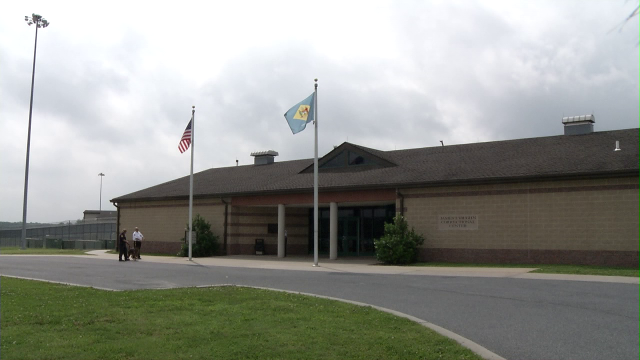 DOVER, Del. – The Delaware Department of Correction announced on Wednesday that another inmate at the James T. Vaughn Correctional Center has tested positive for the coronavirus.
This inmate was in the same housing unit as the first positive inmate case, announced on Tuesday. When this inmate began to register a fever during the morning temperature check on Tuesday, he was immediately moved to the infirmary and was given a COVID-19 test, which came back positive Wednesday afternoon.
Officials say the inmate who tested positive on Tuesday continues to be treated in the prison infirmary and is in stable condition, recording a normal temperature with no fever.
In addition, a Probation and Parole Officer assigned to the Cherry Lane Probation and Parole Office in New Castle has tested positive for the virus. The officer was last at the facility on Friday, April 3rd, and began self-isolating at home after beginning to experience symptoms. This is the first Probation and Parole officer to test positive for the virus.