James T. Vaughn inmate tests positive for coronavirus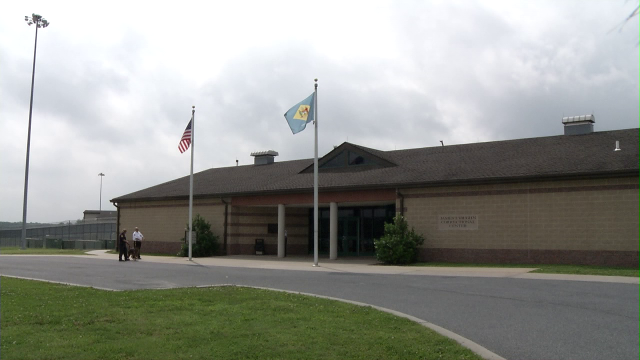 DOVER, Del. – The Delaware Department of Correction announced Tuesday afternoon that an inmate at James T. Vaughn Correctional Center has tested positive for the coronavirus.
Officials say the inmate is over the age of 60 and is housed in one of two nearby housing units that have been carefully monitored by healthcare workers for the past week, with temperature checks twice a day. The inmate first registered a fever on Monday and was immediately moved to the prison infirmary, where he was isolated and tested for the virus. We're told he is receiving treatment in a negative pressure isolation room and is in stable condition at this time.
A second inmate from the same housing unit also registered a fever during Tuesday morning's temperature checks and has been tested for the virus. He is in isolation while the results are pending.
Out of an abundance of caution, the Department of Correction is moving the inmates from the housing unit the patient was housed in to a vacant building that provides greater physical separation among the inmates. In addition, inmates from adjoining housing units have been placed in quarantine, and officers assigned to these units are wearing face shields, face masks, and gloves at all times. Inmates have also been issued face masks, and a specialized fogging machine has been used to sterilize the housing units along with multiple cleanings each day.
The Department also says two additional correctional officers assigned to Howard R. Young Correctional Institution tested positive for COVID-19. The first officer was last at the facility 10 days ago, on March 28th. The second officer was last at the facility 13 days ago, on March 25th. Both began self-isolating at home after developing flu-like symptoms, and the test results were received and verified by the DOC.