Schools grapple with internet inequality during coronavirus pandemic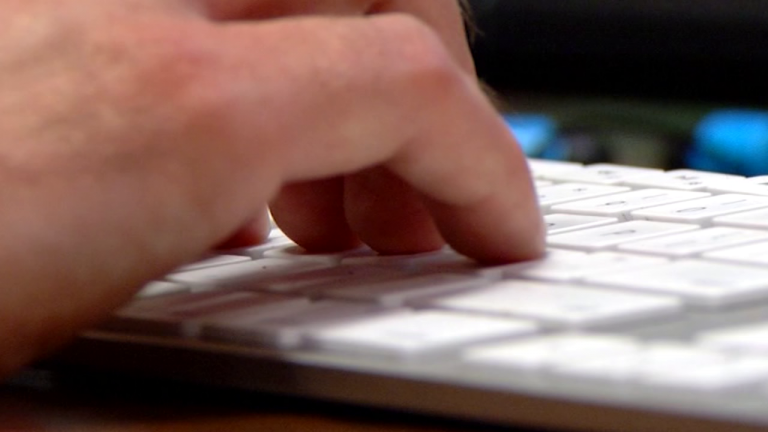 WESTOVER, Md. – "It's just really slow connection and it's not good enough to do everything online," said Rose Dize, a Fairmount resident.
Rose Dize is just one of many students on the Eastern Shore who is struggling with online learning during the coronavirus pandemic.
"I use Google Classroom and it takes about 20 minutes just to even sign into it," said Dize.
Rose, a Somerset County high school student, and her mom Kelly live in Fairmount a place where internet is often hard to access.
"We've sat in parking lots, we've sat at McDonald's and worked on things for hours just because we couldn't do it at home," said Kelly Dize.
But we're told it's this gap in internet access that is at the center of state leaders and superintendents' minds.
"We knew we had inequities here in the state of Maryland already. Race inequities, wealth inequities, geographic inequities and that's only been exasperated through this crisis," said Maryland State Education Association President Cheryl Bost.
In order to help close this gap educators in more rural areas like Somerset County are depending significantly on packets to continue their students' education.
But we're told getting internet access is still critical now more than ever.
"Internet service is really bad in Somerset County," said Somerset County Public Schools Superintendent Dr. John B. Gaddis.
"So, we don't have any control over that, but what we're trying to do is advocate for the families and talk to some broadband companies," said Gaddis.
So, people in the community are now urging leaders on both the state and national level to do all they can to help resolve this issue as fast as possible.
"I'm hoping that there's going to be some type of rural broadband initiative to help places like Somerset County, but help the whole county, not certain areas or pockets," said Gaddis.
Bost says that getting internet access is also important for teachers. Superintendents are also meeting with state legislators to talk about solutions moving forward.
Right now, we're told some families are depending on companies like Charter Communications to get free internet access, but we're told that access will only work for a certain period of time.