Bayhealth using app to streamline patient treatment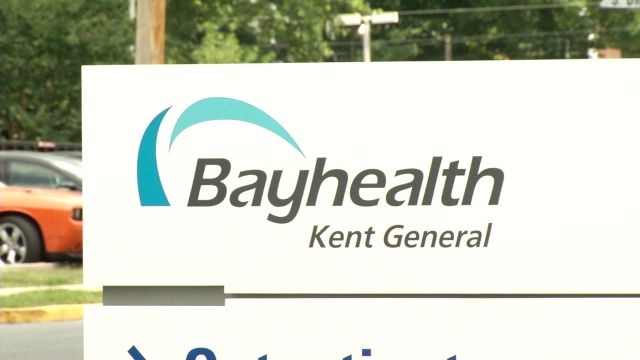 DELAWARE – Bayhealth is using a new technological tool to help make patient treatment more efficient. EMTs, nurses, and doctors are using an app called Twiage that streamlines patients' information. "It's very easy to use. The pre-hospital personnel, EMTs have it on their cellphones and it's also on the computers for the charge nurse and the triage nurse at Bayhealth," said medical director for emergency services Dr. Kelly Abbrescia.
Bayhealth is the first medical system to use the app in Delaware. The app allows EMTs to instantly send back vital information, pictures, and video to the hospital – all before the patient even arrives. "They can transmit EKGs, so we can actually see if they're having a heart attack before they come in. It can transmit photos of car accidents, so you can how bad the damage is to the car, or it can even transmit video of stroke exams," said Dr. Abbrescia.
Twiage also has GPS tracking, so ER workers can be prepared for the exact moment the patient is brought in. Dr. Abbrescia tells 47ABC the app is raising the level of care they're able to give to their patients. "It really helps us rapidly register and take care of patients when they come in and to know exactly what's coming in and to kind of pre-plan where we're going to put people and appropriately care for them. So, I see it as a major game changer," she said.
Dr. Abbrescia says once patients are cared for, their information is deleted from the app, so it can't be stolen. The doctor also says people shouldn't be afraid of visiting the ER during COVID-19. Dr. Abbrescia says doctors and nurses are doing all they can to keep non-COVID patients safe. "It's a major concern of everybody that people aren't coming because they're afraid to come into the ER, but we just don't want bad things to happen to people," said Dr. Abbrescia.
Bayhealth tells 47ABC that the app's developers are continually working on improving Twiage. For example, the app was created before the COVID-19 pandemic, but developers added buttons that report if a patient is suspected to be infected.
Dr. Abbrescia says that the ability to quickly update the app, along with its multiple features, are helping to change the way medical care is provided. "The ability to see [EKGs] even before the patient gets there, or see a car and the destruction of the car when you're thinking about injuries – things like that I find incredibly helpful in my medical decision making in the emergency department," she said.