University of Delaware receives $324K grant for research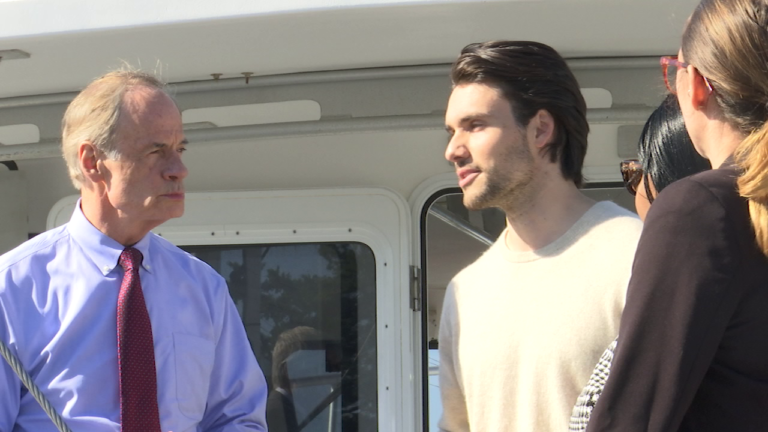 LEWES, Del. – More than 300,000 federal grant dollars are now in the hands of researchers at the University of Delaware.
"We want to make sure that those of us who eat blue crabs and frankly other fish and species that come out of the ocean that we can do that without a worry," said U.S. Senator Tom Carper.
The grant money will go towards new research at the university discovering the impact microplastics have on blue crabs, a critical species in Delaware.
"Blue crabs are probably the top money making product that we harvest from the ocean and we need for them to be healthy," said Carper.
Researchers at the University of Delaware will now be able to dive deeper into their study and collect samples of these pollutants.
"Whether or not these microplastics, which are similar in size and shape to the food crab larvae might be eating whether these crab larvae might be interacting with the particles at all," said Hayden Boettcher, a researcher at the University of Delaware.
Researchers add more resources means more opportunities to understand the impact our pollution has on marine life.
"We put grants continuously with the navy and the national science foundation to continue to upgrade the science equipment on the vessel," said Jon Swallow, Marine Operations Director at the University of Delaware.
U.S. Senator Tom Carper says these federal grant dollars are also a chance to push for new changes at the capital.
"So that we can actually make the case to all one senators and 435 people who serve with Chris and me and the senate," said Carper.
Researchers say they will collect water samples across the Delaware Bay to count mircoplastics until next spring.
Then they will actually collect female blue crabs to study larvae and find out the impact these pollutants have on the population.