Fascinating Weather Phenomenon Caught on Camera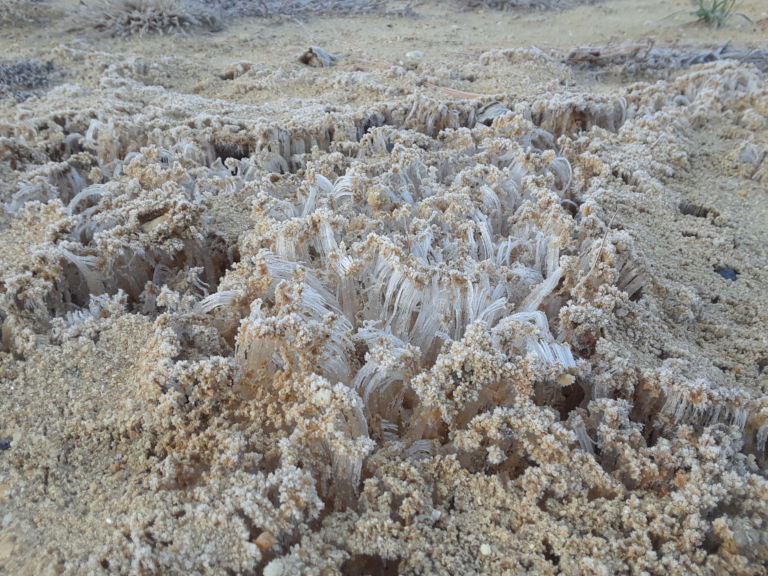 The 47 ABC Storm Team received a pretty cool picture today from Sandtown, Delaware, and it looks to be evidence of a weather phenomenon called Needle Ice. This picture was taken last week by Mark and Sandra-Dee Henning when low temperatures dropped to near 20°.
Needle ice occurs when soil temperatures are above freezing but the air temperatures are below freezing. Needle Ice usually requires some sort of flow of water underneath the soil, such as ground water or perhaps trapped water from an earlier rainfall. Any moisture underneath the soil will freeze as the air temperature drops, and as it freezes it moves upward. It ends up looking like icicles or needles growing from the ground, hence the name Needle Ice. Another name for this weather phenomenon is Frost Pillars.
On average, Needle Ice grows to be about an inch long, but according to Mark who took the pictures, these were about 2-3 inches long. Below you can see a close up picture of the Needle Ice.
If you have any weather pictures, be sure to email them with your name and location to weather@47abc.com.