Two local women thrive following kidney donation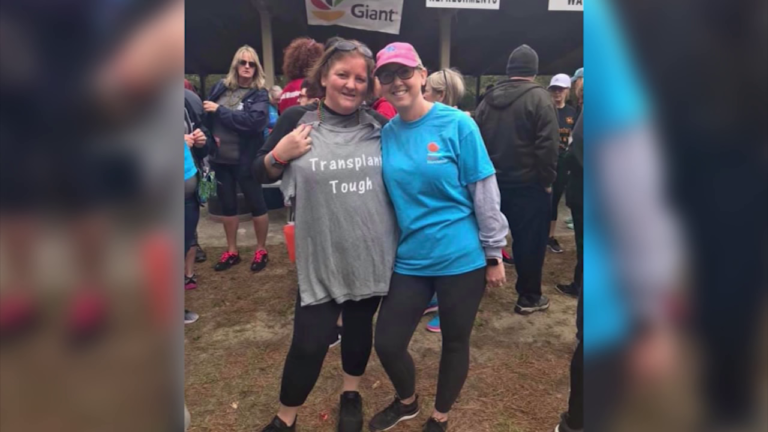 SALISBURY, Md. – 47ABC caught up with a local woman who is thriving following a surgery that changed her friend's life forever.
Nicole Scharf, who works at the National Kidney Foundation, donated her kidney as part of a 10 person donation chain back in May.
Her friend Ally Klink was in desperate need of a new kidney and although Scharf thought they would be a good match, they discovered shortly afterwards that she ultimately was not the ideal match.
Scharf says Klink is now thriving and is living her best life.
She says that although she will probably not get the chance to meet the person with her kidney, they will soon get a chance to connect with letters.
We do know that Klink got her kidney from a donor in California and that Scharf's kidney helped a patient somewhere on the East Coast.
"It was an amazing experience and just to know that she can now live her life off of dialysis not hooked up to a machine and live a happy and healthy fruitful life is very rewarding," said Scharf.
"I would do it 20 more times if I could," said Scharf.
Both Nicole Scharf and Ally Klink will be taking part in the Kidney Walk in Salisbury on Sunday, October 13th.
There is still time to register, you can do that by logging onto the Kidney Walk Website.