One death, no births in Assateague wild horse population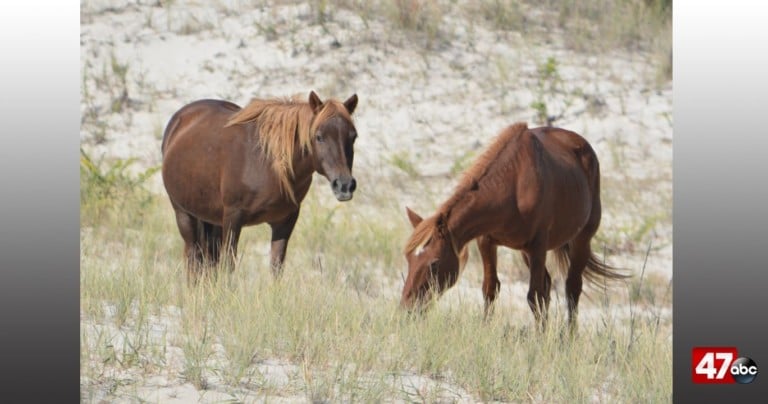 ASSATEAGUE, Md. – The National Park Service has finished its September 2019 population census of the Assateague Island National Seashore Park's most famous wild life and found a total of 76 horses in the Maryland herd.
According to the report the herd consists of 22 stallions, 54 mares, had no births, and unfortunately had one death since the July 2019 census was completed. A full census of the herd is done six times a year by the National Park Services, in February, March, May, July, September, and November. The horses are managed as a wildlife population and are free to roam the entire island, which makes finding them all difficult from time to time.  During the census count each animal is identified by their distinguishing characteristics, mapped, and counted. If a horse is not seen multiple times during the census period it is presumed dead.
Officials say the purpose of the census is to monitor the overall population dynamics of the horse herd in support of the long term fertility control program that was initiated in 1994.