Four vying for two seats in Pittsville election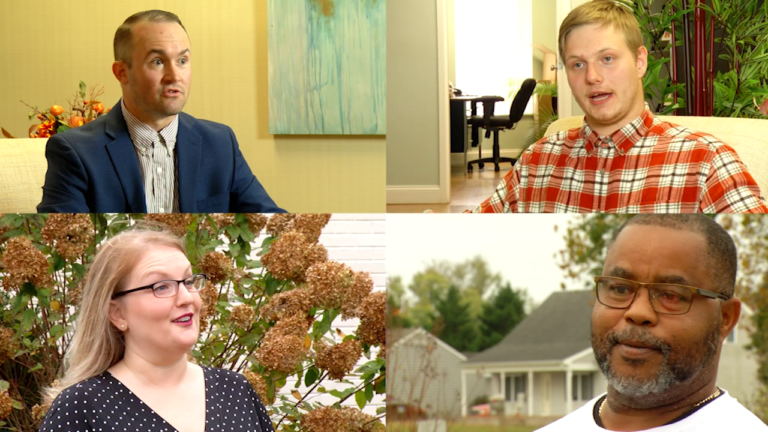 PITTSVILLE, Md. – Four candidates are vying for two vacant seats on the Pittsville Town Council.
Ivory Smith, Sean McHugh, Jared Schablein and Bethany Miller are looking to breath new life into the small town.
Smith says there is a huge need for more infrastructure in the area.
"There's nowhere for the kids to ride their bikes, especially on Main Street," said Smith.
Smith, president of the NAACP for Worcester County, adds more to his list of priorities.
"More transparency with the community, let the community know what's going on within the town," said Smith.
Meanwhile Bethany Miller says although her time's almost up as a town commissioner there is still a lot more work she wants to get done.
She filled in for Police Chief Robert Harris' spot after he accepted his position and resigned from the council.
"I feel like I've started just getting the ball moving on different improvements that I've seen for the town," said Miller.
Miller says her goal is to have more transparency with the community and help strengthen relationships with state leaders.
"Working with county officials and state officials like for drainage issues," said Miller.
Ocean City police officer Sean McHugh says he too wants to turn the tide for Pittsville.
"You know, it's almost 2020 and we need to move forward to improve the town and get with the times," said McHugh.
He says there is a huge need to improve this small town's economy and attract more businesses to the area.
"I want to make sure that we're fiscally responsible," said McHugh, "That we don't end up like a lot of small towns that get hit with market changes and costs."
Last but not least is candidate Jared Schablein.
He says because he is the only one who was born and raised in Pittsville he is the better choice for the job.
"I figured that I could run and not only to get elected and say, oh I'm a council, no to actually get on and address issues," said Schablein.
Schablein says it is time for people to quit looking at the past and think more about the future and what this small town has to offer.
Some of the candidates say they hope to see more sidewalks for the town moving forward. They also want the town's water quality to stay in good shape in the future.
Election Day will take place on November 5th.