Clay Conaway rape trial: Day 1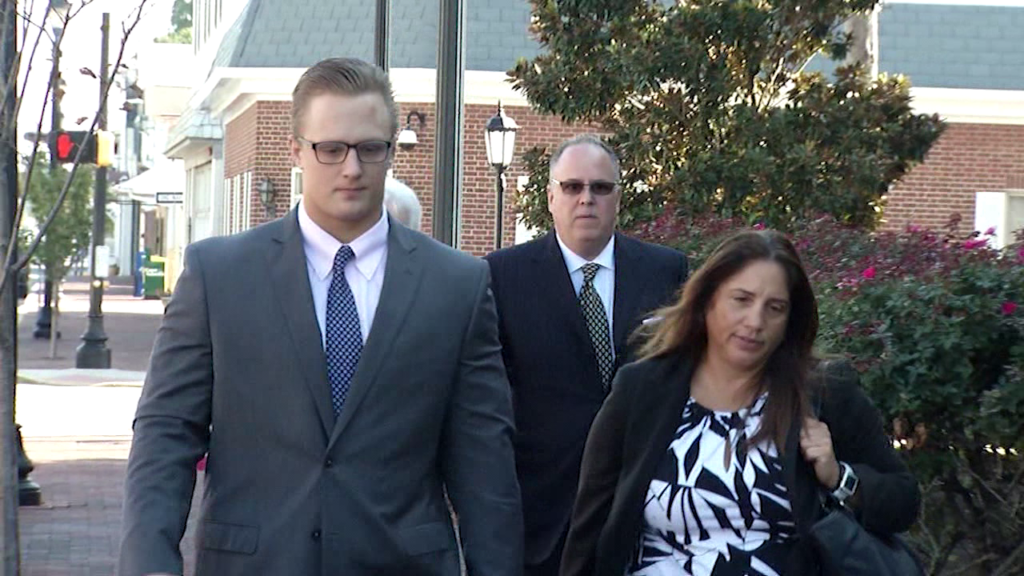 SUSSEX CO., Del. – The first trial began against Clay Conaway in a Sussex County Court on Monday.
The defense and prosecution made their opening statements, focusing on the events that led up to the first time the woman and Clay met face to face after matching on a social media dating app.
Inside the courtroom, the state and defense presented their opening arguments for the trial alleging that the 23-year-old raped the victim, in June 2018. In their statements, both sides appeared to agree on the events that led up to their respective clients' first encounter at Conaway's Georgetown home.
The two matched on Bumble and decided to meet up. The defense claims to have text messages that show the woman wanted to have an intimate relationship in the days leading up to the alleged assault and say that she willingly drove to his home. However, the state argues that once the intimate situation escalated she changed her mind and did not want to be there but felt defenseless because of Conaway's physical strength.
It's clear that both sides agree an intimate encounter happened but it is up to the jury to decide whether that encounter is classified as rape or not, based on level of consent and if the alleged victim was injured.
In the coming days the state plans to bring up the woman's friends as witnesses, a nurse that examined her at a hospital, a forensic analyst, the detective in charge of the case as well as the alleged victim herself.
There will be six separate trials for Conaway, one for each of the alleged victims, because the judge believes it's important to determine whether they gave consent in each case. Conaway was charged with first and second degree rape, among others, back in September of 2018. He has pleaded not guilty to the almost ten charges against him.