The Tropics are Heating Up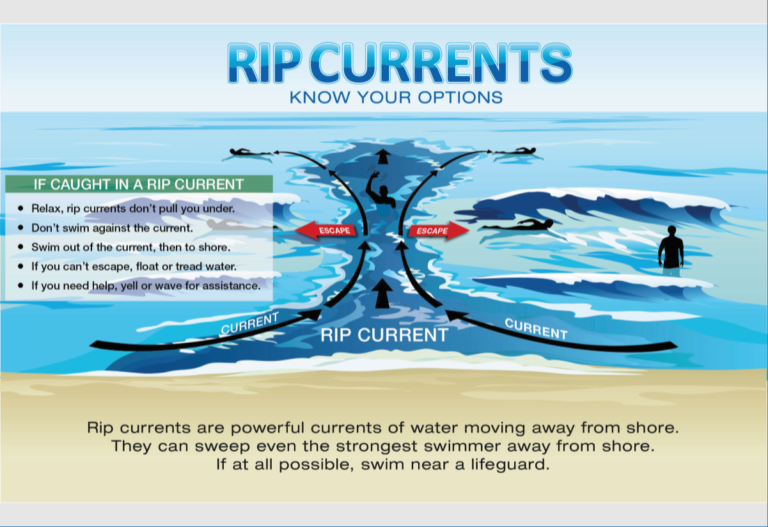 Just in time for the peak of the Atlantic Hurricane Season, the tropics are becoming more active.
Right now we have two systems in the Atlantic. One is Tropical Depression Six well off the coast of the Carolinas. Winds are sustained at 35 mph but are gusting to 45 mph. This system is expected to stay over the open water and head east notheast away from the U.S. Although we're not expecting any direct impact from the system on Delmarva, it will continue to bring dangerous and life-threatening rip currents and surf. Swimmers are urged to use caution in these situations. It's always best to ask a lifeguard on duty for the latest information on swimming conditions. We're hoping these conditions slowly improve by the end of the week, but the danger may linger through most of the week. Stay tuned.
The other system in the Atlantic is Tropical Storm Dorian. It is stronger and has winds of 60 mph. It is forecast to become a hurricane as it approaches Puerto Rico. The official track from the National Hurricane Center (NHC) has the worst of the storm just missing Puerto Rico to the south, which would be good news because it's only been about two years since Hurricane Maria & Irma ravaged the island. Although a near miss is expected, some flooding, dangerous surf, and mudslides can be expected there. The strength of Dorian will be highly dependent on its path and whether it can stay over water longer where it can strengthen or spend more time over the islands where it can weaken. Dorian may head towards Florida after it weaves its way through the islands. Stay tuned for the latest.
Be sure to read over the rip current safety tips above this article just in case you become stuck in a scary situation while in the water. The 47 ABC Storm Team will continue to montor the tropics throughout the rest of hurricane season, which ends on November 30th.