Number of 90° Days in 2019 Approaches Last Year's Total Number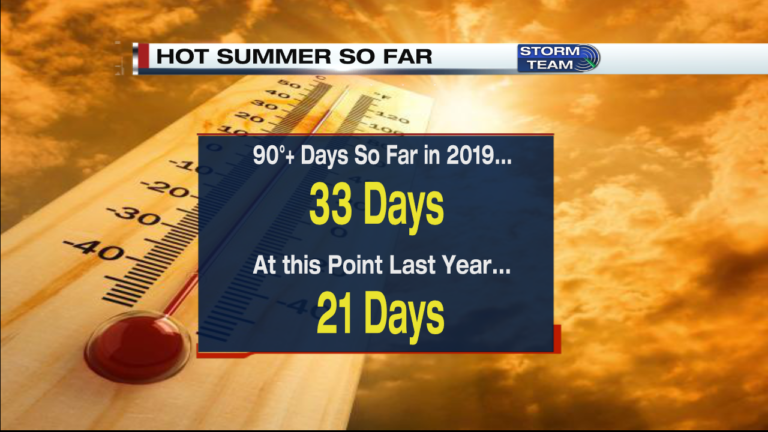 It's August 7th, 2019, and Salisbury's high temperature was 91°. The number of 90° days this summer continues to grow, and that number is already well above average.
Today's high of 91° officially makes it the 33rd day this year with a high temperature of 90° or higher. On average in Salisbury, there are only 26 days annually where the high temperature reaches 90 or higher. That means we've already reached our yearly quota of 90° days, and there's plenty of summer to go.
Last year at this time, Salisbury had only recorded 21 days with a temperature at or above 90 degrees. And by the end of last year, there was only a total of 34 days with highs at or above 90. With 33 days being the current 90° count this year, that means we're only one day away from reaching last years total. So with highs forecast to be near 90 the next couple of days, we could potentially reach our 2018 numbers very soon, and there's still 46 days of summer left.
The good news is we're already past the hottest time of year, so hopefully the rest of summer will start to cool down, but I won't bank on that. Last year we had several 90 degree days at the end of summer in both August and September, and there was one in October.