Discover Delmarva: Patty Cannon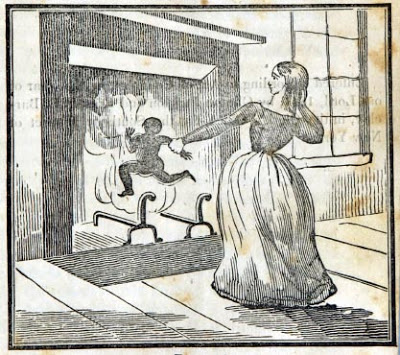 Its a name that evokes chills and disgust.
A woman in Reliance Delaware who built a criminal enterprise off the backs of people she kidnapped and sold.
Patty Cannon.
She was the head of the Cannon-Johnson gang.
"She was perhaps the most famous figure on what is called the Reverse Underground Railroad," says Jim Duffy.
That's right, Patty Cannon-Johnson is infamous for running a human-trafficking ring and killing over 20 people.
Instead of sex, she dealt in selling blacks back into slavery.
"Instead of leading slaves to freedom. They were kidnapping free black people and selling them into slavery in the south", says Duffy.
In 1808, it became illegal in the U.S. to import slaves.
This led to a thriving sinister marketplace and it's how Cannon and her gang made their money.
"Philadelphia was the main place where they would go particularly on the waterfront in Philadelphia. So they would use their black colleagues as kind of bait to get people in a dicey situation", Duffy shares.
Duffy says gang members would lure unsuspecting free blacks onto their boat and bring them to Delmarva to be sold into slavery.
For about a 20 year period, Cannon kidnapped, tortured and killed.
But she made a big mistake when she rented land out to a local farmer.
It would prove to be her undoing.
"He got to plowing and the horse he was using to plow sunk down to his hunches. So he was trying to figure out what went on and he dug around down there and found a box full of human bones", says Duffy.
Several boxes were found in that field including one with the remains of a baby.
Patty was arrested and taken to Georgetown to stand trial.
She confessed to killing at least 25 people and selling off thousands more.
She would never have her day in court because she mysteriously died in her cell in 1829.
Another interesting footnote to this story is how Cannon died.
Historians say she poisoned herself.
Its the same way her husband died many years earlier after he told his wife he didn't approve of her occupation.