Proposal raising age for mandatory school attendance to be introduced in Del.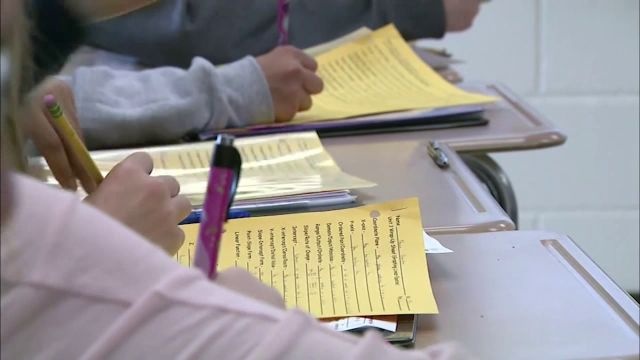 DOVER, Del. – Lawmakers in Delaware are proposing legislation that would increase the age at which students must attend school if it passes.
On Thursday, May 30, House Bill 170, sponsored by Rep. Debra Heffernan(D- RD6) and drafted with input from the Delaware Department of Education, will be introduced in Dover and would raise the minimum age requirement for compulsory school attendance in Delaware from 16 to 18 over a two-year period. Current law states that any student who is 16 years old or older is not legally required to be enrolled in school. The legislation is an effort to encourage students to graduate high school, with Rep. Heffernan adding the following:
"We stress over and over how invaluable an education is to being successful in life. We see more and more that in today's world, a high school diploma is no longer optional. It really is the minimum education for young people today who want economic success and independence. As we continue working to improve our educational system, we need to have students staying to complete their coursework and acquiring skills they need to be successful."
HB 170 would also include the option for alternative routes to completing high school for students aged 16 and older such as independent study, private instruction, performing groups, internships, community service, apprenticeships, and online courses as long as they include age-appropriate academic rigor and the flexibility to include the student's interests and manner of learning.
According to the National Center for Education Statistics 25 states currently require school attendance until students are 18 and an additional 10 states require attendance until students reach the age of 17.
If passed, the measure would be phased in over two years, with a one-year interim period in which the minimum age for mandatory attendance would be 17 years beginning September 1, 2022, and increasing to 18 the following September. The bill would also raise the age for truancy to coincide with the school attendance age as it changes.
An exemption allowing a child to be excused from mandatory attendance at the request of the child's parent or legal guardian with written support from a qualified health professional is preserved in the proposal along with an exemption for students who graduate before they turn 18.