Discover Delmarva: J.M. Clayton Seafood Company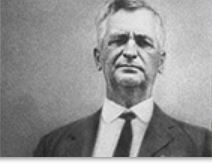 Since 1890 the J-M Clayton company has been serving up delicious seafood and shipping it around the world.
The company's founder, John Morgan Clayton, started out as a boat captain but when he decided to settle down, he chose Hooper's Island.
"In 1920 he decided to move it to Cambridge because the transportation was better. Communication better telegraph and phone service and shipping services", says co-owner Jack Brooks.
Clayton bought three parcels of land on the banks of the Choptank River.
There's a crab cooking house, a processing house and a restaurant on the property.
His great-grandson Jack says he was practically raised on the site and the business is in his blood.
"I found myself down here and enjoying it when I was young. Quite young, probably 10 or 12. Just spending time down here around the crabbers and the crabs and oysters and things like that. And it stuck. I didn't want to leave and so here I am", says Brooks.
Every year, the company brings in seasonal workers to collect, steam and pick blue crabs.
Most of them come in from Mexico, like Consuelo Martinez who has been picking crab every year, for 20 years.
She says the key to being good at crab picking is no secret.
"Practice every day. You'll get good", says Martinez.
Martinez says she picks about 30-35 crabs each day.
Brooks says the company pays a good hourly wage, but also gives incentives to pickers who produce lots of meat.
Its a system that's been working for them for almost 130 years.