Snow Hill alumna Gen. Janeen Birckhead teaches students about leadership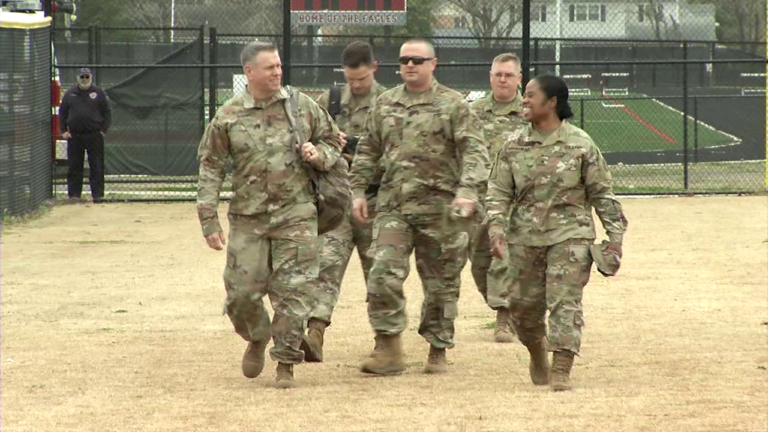 SNOW HILL, Md. – On Friday, it was all eyes on the sky at Snow Hill High School.
Maryland Army National Guard General Janeen Birckhead who also happens to be a Snow Hill alumna paid her alma mater a visit making an entrance no one would forget.
Chloe Goddard a Junior ROTC member said, "It means a lot that she remembers her roots"
Gen. Birckhead said, "Being from The Shore in this small community, it doesn't matter. You can be anything you want to be."
Recognizing her roots and what she's learned throughout her time in the military, Gen. Birckhead taught students about risk analysis, decision making and leadership.
That said, she tells 47 ABC as a commander she's in charge of nearly 5,000 people owing her success to celebrating diversity.
Gen. Birkhead said, "Make sure that you surround yourself with people who may not look or think like you. That's how you're successful."
As an African-American woman within the state's national guard she's also giving young women the necessary tools to establish themselves within the military.
Junior ROTC member Chloe Goddard said, "Sometimes you're definitely questioned and you have to have that strong mindset to know what you want do and where you're going."
Gen. Birckhead said, "When you think about the shore, maybe you think about agriculture, maybe you think about Ocean City, but there are so many professionals and paraprofessionals that just need an opportunity to share their story, and if I can help to elevate that, I certainly will."