DOC offenders help local school with fall fundraiser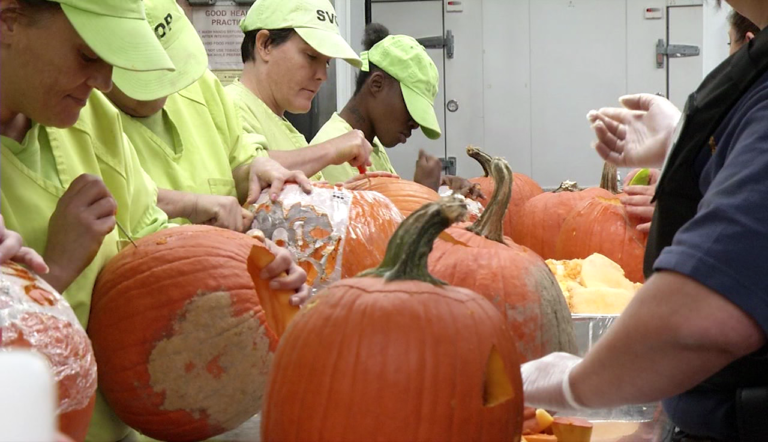 GEORGETOWN, Del. – In Georgetown, offenders at the Sussex Violation of Probation Center took part in a special community project. On Thursday, eight offenders helped the Jefferson School with its annual fall fundraiser by carving pumpkins that will be used to decorate the Rehoboth Beach Convention Center for Octoberfest. Officials say projects likes this are important for the women to take part in, in order to help them continue to play a vital role in their community.
"I'm loving it. It's a challenge, we're learning. We're going with the flow. Some of them look better than others. For me it gives me a chance to give back. We've been given a chance to prove ourselves to society to show people that we are working on changing our lives. It gives us a chance to show people that there's more to us than what we appear to be," Bethany Wade.
The pumpkins the offenders carved will be on display at the convention center this weekend starting on Saturday October 20th.