Del. Officials hold active shooter training for deaf community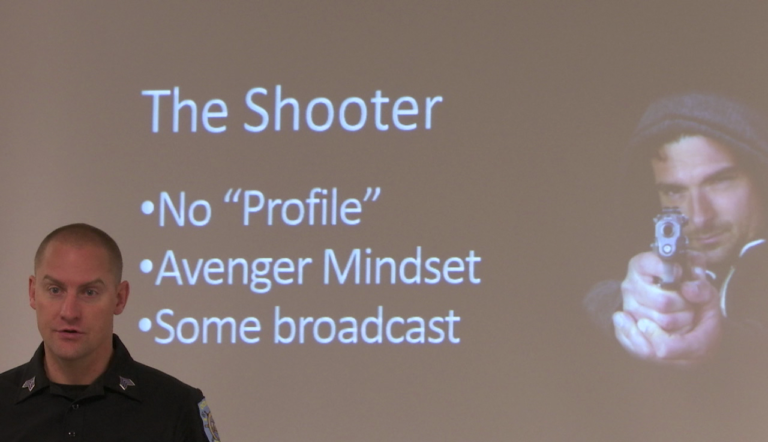 OCEAN VIEW, Del. -"I always tell people refuse to be the victim," said Ocean View Police Department Sargent Rhys Bradshaw.
It's a terrifying trend that's happening all too often. Mass shootings at schools, concerts, and even the workplace have been plaguing the United States for years. So much so that police and other emergency officials have started to provide active shooter training for people across the country. But now, local officials are looking to exclusively provide these trainings for those with disabilities.
"We know that there are shootings happening all over the country, and as a deaf person and being deaf in situations like that we don't really know what's going on," said secretary for Delaware Deaf Senior Citizens Organization Barbara White.
On Thursday, officials with the Ocean View Police Department held an active shooter training specifically for those who are deaf or hard of hearing.
"They're out and about in our community just like everybody else and anything bad can happen so this is why we have them in this too," said Bradshaw.
With subtitles and interpreters officials were able to teach those who attended the training the critical information they need to know if they were ever to find themselves in an active shooter situation.
"We may see somebody falling to the ground or waving or running so hopefully this training will help us be more prepared for that kind of an event if it were to happen," said White.
And members of the deaf community say they hope officials will hold more of these trainings for those with disabilities so they can be prepared.
"As of now I see that we have a small group here just a group of local Deaf people but they are people at large the entire community that needs to know that this kind of training is available," said Ocean View resident Gordon Bergan
Officials add that these trainings are important for everyone to make sure if they find themselves in an active shooter situation, they become the survivor and not the victim.
Officials with the Ocean View Police Department add that they'll continue to hold these active shooter trainings for both residents in the area and the deaf community over the next couple of months.