BLOG/ANALYSIS: 2018 Governor's Challenge poised to be packed with star-power
An in-depth look at every matchup, game, and top ranked player coming to Salisbury for the 2018 Gov. Challenge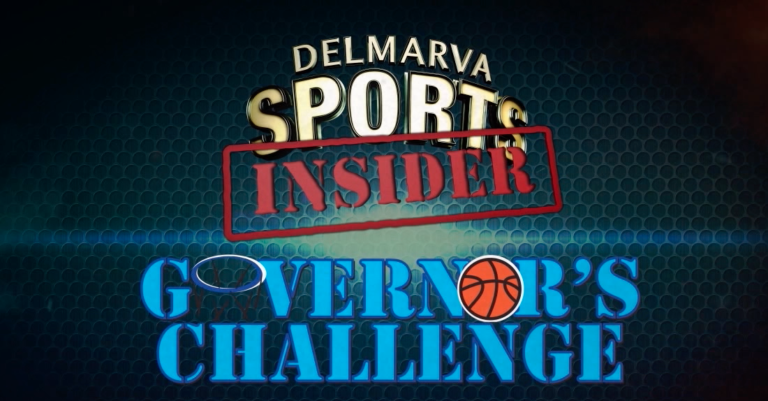 SALISBURY, Md.- We're just over two months away from the largest holiday basketball tournament in the nation. 122 games, and close to 90 teams, this year is shaping up to be one of the best yet. Take a look at some of the highlights from each of the brackets below (click on the link to see all the brackets!)
First day of action, Smyrna (DE) opens things up against St. Peters (NY)
Nah'shon "Bones" Hyland and his St. Georges team return to the Gov. Challenge after a great 2017 showing. Hyland is the top player in the whole state of Delaware.
Juwan Gary, who's committed to Alabama, he'll be back this year but with a different team. Last year, he made an appearance with Gray Collegiate, but this year making the trek with Liberty Heights (NC).
Legacy (SC) loses Sharone Wright, but could be a much more complete, deeper team this time around at the Civic Center.
WiHi (MD), they lose three seniors, but return Jaden Baker, Matt Lowe, Keshawn Marshall and bring in Washington (MD) transfer Dorian Stevens. Expect another big year from Butch Waller's squad.
Arguably the biggest matchup of the tournament, with Spire (OH) facing off against Lincoln (GA). Both these teams are loaded with future power-five conference talent, top to bottom.

Spire (OH) is led by Rocket Watts, who's committed to Michigan State.
Lincoln (GA), well, they have a lot of options

Elias King- who is fielding offers from some of the best schools in the country,
Jonathon Kuminga- a consensus top five sophomore
Moulaye Sissoko- Verbally committed to Dayton

St. Andrew's (RI) returns to this year's field, but without Cole Swider who is now at Villanova. They do bring back Brycen Goodine, a top 100 recruit headed to Syracuse.
Abraham Lincoln (NY) is a powerhouse from Brooklyn; they're the same school that has produced Stephon Marbury, Lance Stephenson, Sebastian Telfair and Isaiah Whitehead.
WiHi (MD) wraps up their Showcase appearance against Olympic (NC).
Stephen Decatur (MD) finds themselves back in the bracket grouping after two years in the showcase.
Snow Hill (MD) and Patterson Mill (MD) could potentially meet up in a 1A East Regional final rematch.
Dunbar (MD) and Crisfield (MD) could possibly be the best game of the tournament, out of all the brackets and showcases.
Boys Bracket #4 is a "Bracket of Death," featuring Sidwell Friends (DC), reigning Delaware state champ St. Elizabeth, and then Maryland powerhouses Oakdale and Patterson.
North Caroline (MD) loses a lot of pieces from their Maryland 2A State Finals apperance, and might be a tough go-around for them drawing Sussex Tech (DE), one of the teams to watch in the Henlopen.
A player to watch in Boys Bracket #11 is JayShaun Freeman, who is back for his junior year at Kent County; one of the best players in the entire Bayside.
James M. Bennett girls return their two stars in Mekara Hanson and Zyaire Smullen, coming off their first Bayside title in over 20 years. They're the favorite on the Eastern Shore this year.