White Marlin Open brings big business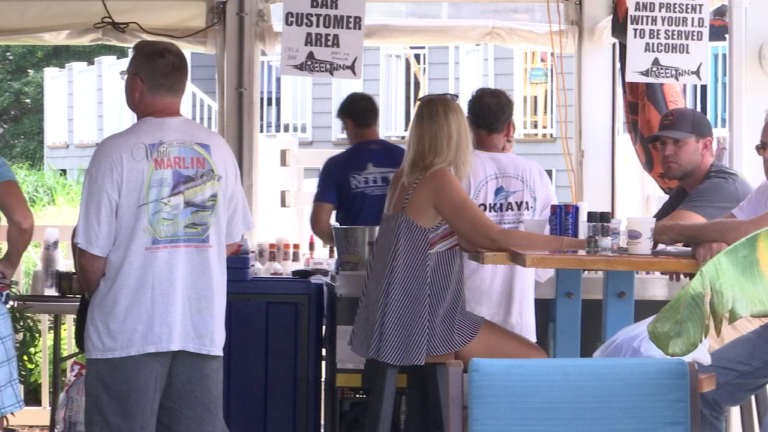 Each year thousands of people from all over the country make their way to Harbour Island in Ocean City for the beloved White Marlin Open.
This annual influx in visitors plays a big role in helping local businesses get their names out there and make money as the summer season begins to wind down.
Sean Leahy, a bartender at the Reel Inn said, "It trickles down everywhere, to bars, restaurants, grocery stores, gas stations, everybody benefits from it."
The visitors benefit too, many make their way to Harbour Island simply for the shopping each year.
Megan McVey, a White Marlin Open said, " I feel like it gets better every year. There's like always new products out new designs."
Not only does Marlin week benefit businesses in Harbour Island like the Reel Inn, it helps businesses across the Town of Ocean City to make ends meet.
Leahy said, "Well especially this year with all the rain we've had so far, we've been very fortunate with not having any rain this week. It definitely helps out everybody from the people who sell sunglasses, to little tiki bars and anybody that has anything to do with outside selling umbrellas, renting umbrellas."
If you are interested in supporting local businesses, you are encouraged to make your way on over to Harbour Island in Ocean City where dozens of vendors are set up selling local merchandise you can't find anywhere else.
While you're there, you can also grab a bite to eat at the Reel Inn while you watch impressive catches get weighed in.
The final day of the White Marlin Open is Friday.