Two sea turtles wash ashore back-to-back days on Delaware's coast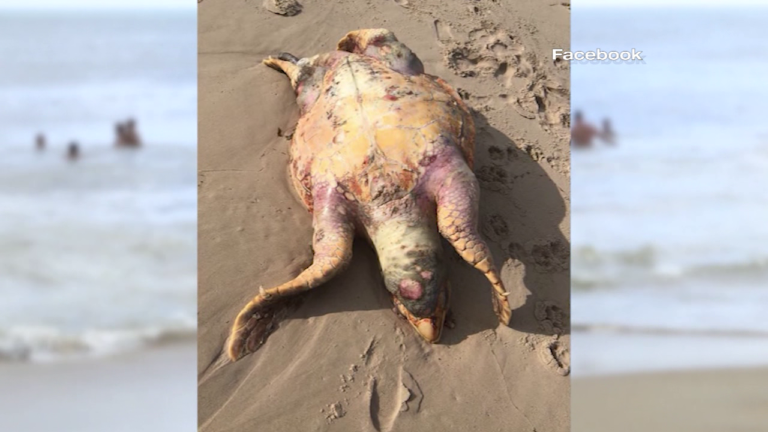 Two dead sea turtles have washed ashore on Delaware's coastline in back-to-back days.
47 ABC spoke to Suzanne Thurman, the Executive Director at the Marine Education, Research & Rehabilitation Institute, also known as MERR Institute.
She came to the scene and says there's are four different species of sea turtles that visit Delaware waters during the summer months.
On Monday, the logger head turtle was found on the north side of the Indian River Inlet. The endangered leatherback was found Tuesday at Delaware Delaware Seashore State Park.
For now, it's hard to detect why these turtles have died, but it's not uncommon to see these animals wash ashore. "We have start to see a peak towards the end of summer and going into the fall and whenever we have a lot of energy based on storms and winds, that will tend to push a lot more animals up on shore if they have died or if they are in a weakened condition," Thurman says.
We're told a lot of human behavior contributes to the standings.
If you happen to encounter a dead Sea animal, never touch it since they can potentially transmit diseases. They can also transmit any bacteria that they may have accumulated in their habitat.
You should contact the MERR Institute in order for them to start their response. They are on call 24-hours a day. You can call them at (302) 228-5029.