Town of Dagsboro takes part in first ever National Night Out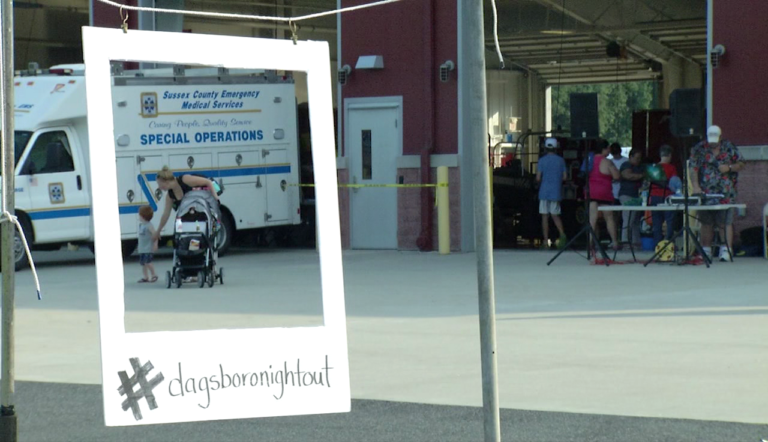 It's an event that's celebrated annually across Delmarva where towns and residents gather for one night to promote police and community partnerships. National Night Out was a hit across Delmarva, places like Salisbury and Milford added to their events while one local town brought everyone together for the very first time. Dagsboro is finally getting in on the action, and they plan to make this an annual occurrence.
Earlier this evening we were there as the set-up began, and when we got a chance to talk to organizers they echoed the same message we've heard across Delmarva, they want to enhance the relationship between the community and police.
"It's great to start with something that's national and concrete and already has a meaning something that's important for community to get to know the local law-enforcement but then take them to her and turn it into a block party and a community party so start with something that exists but make it something more for Dagsboro," said event organizer Audrey Miller.
Miller adds that she expects National Night out to now become an annual tradition for the town.