Experts dispel fears of taxpayers not withholding enough money for taxes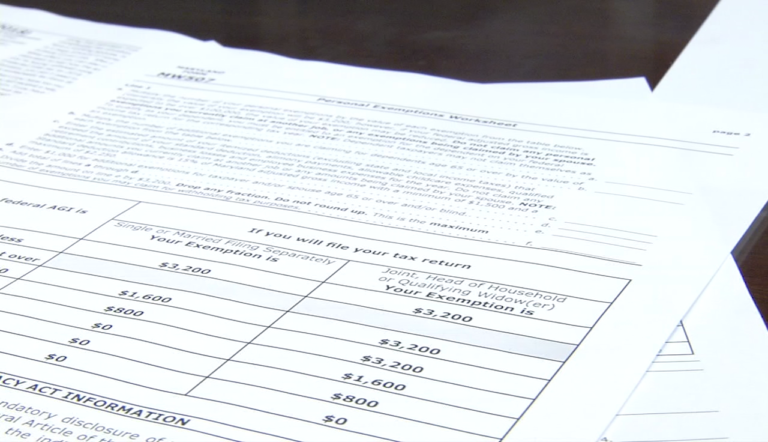 It's a story that's stealing the headlines. News organizations like ABC, NPR and NBC reporting that this tax season could be bad for countless Americans. But we did some digging of our own and found that while some will shell out more, there's really no reason to sound the alarm.
"It's definitely not something you should panic about but definitely something you should think about and just make sure you're doing it right so you don't get surprised when you file your tax return next year," said tax accountant for Twilley Rommel & Stephens PA, Thomas Hudson.
In a new report the Government Accountability Office says nearly 30 million Americans are withholding too little from their paychecks. Which means come next April, they'll actually end up owing money to the IRS. But accountants say this issue is nothing new.
"21% of the population having to go is only a 3% increase from last year. So it's kind of common folks paying at the end of the year when they file their taxes it's not anything out of the ordinary," said Hudson.
Hudson explains that since recent tax rates have been modified, the withholding rates have changed as well. And people are failing to make the necessary adjustments to their payroll withholdings.
"Under the new tax law which is referred to as the tax cuts and jobs that there is a significant number of changes to the individual and how Bill be affected by taxes," said Hudson.
If you find out that you are not withholding enough money from your paycheck there's a number of options you can choose from to fix it. You can visit your local account for help. Or visit your employers HR department to fill out another W4 form.
"Speak to the HR professional who should be able to provide the forms they need to update their payroll information also be sure to change it for your federal withholding and also your state," said Hudson.
Officials add that if you aren't sure if you're withholding enough money there are plenty of ways to find out. They say there's no need for concern and the issue is an easy fix.