Del. correctional officers union responds after three assaults less than 24 hours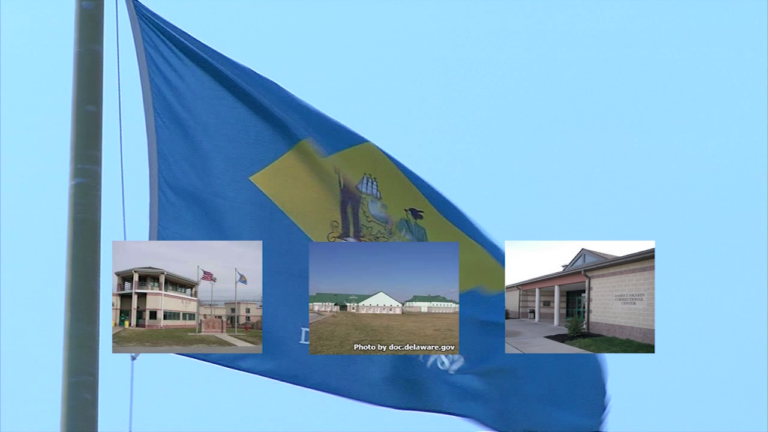 DELAWARE – Trouble is brewing in several of the maximum security prisons across Delaware.
The riot at James T. Vaughn and the murder of Steven Floyd actually revealed a serious problem that has been bubbling below the surface for years.
The DOC has confirmed that three different assaults happened in less than two days. Two assaults happened on Tuesday at SCI and Baylor's and another on Wednesday at James T. Vaughn. Two out of the three with minor injuries; another is out of work due to facial injuries.
COAD President Geoff Klopp says these three assaults all point to one message: more needs to be done. "We're working over 20,000 hours of overtime a week. It's approximately $800,000 a week in overtime."
Klopp is angry, tired, and upset that the men and women who work in these institutions aren't getting any relief. Besides dealing with understaffing issues, they now have more stress to add to their line of duties. "It's about the initial presence and when you have enough correctional officers standing there things will go smoothly," Klopp tells 47 ABC.
Representative Steve Smyk, who has a past of being on the line of duty, knows there's more that could've been done during the legislative session.
"We had the attention of legislators and we could have had greater support for them. The money is needed, the budget needs to be increased for corrections," Representative Smyk says.
We're told only 34 correctional officers have been signed on in the last 18 months. According to Klopp, COAD made recommendations 18 months ago on what the salary should be. "I suggest they listen to the people who know the hell is going on in these prisons and do what we ask them to do so that we can go home safe everyday."
DOC Deputy Commissioner Alan Grinstead gave a statement:
"The DOC can confirm that three assaults occurred within Delaware correctional facilities. Correctional Officers perform a dangerous job and often times encounter inmates with mental illness and behavioral challenges. We offer interpersonal communication training to our officers so they know how to deescalate volatile situations such as these. We're proud of our officers who put themselves in harm's way and do their best to keep everyone inside the prison walls safe."
47 ABC also reached out to the Governor's Office but we have not heard back from them.
Just recently, Governor John Carney announced they will be moving hundreds of inmates to other states to alleviate any stress on CO's.