COAD: Three assaults on officers amid staffing concerns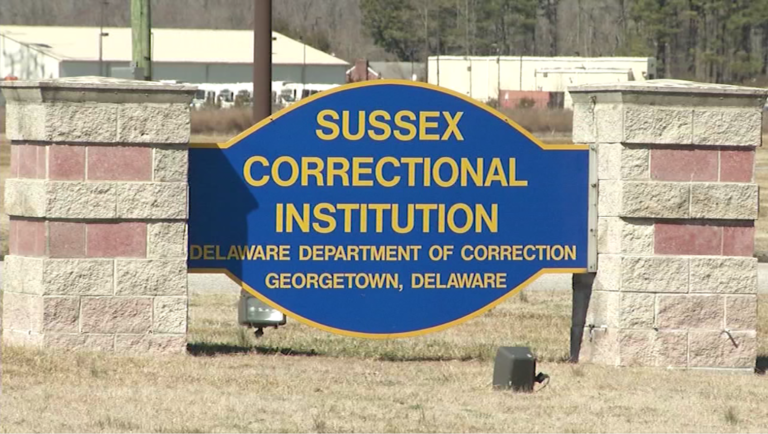 DELAWARE – The Correctional Officers Association of Delaware says multiple attacks on correctional officers have happened in less than two days in various Delaware facilities. Officials report that one officer was critically injured.
COAD says on Tuesday, the first incident happened at Sussex Correctional Institution, where an inmate reportedly had been verbally abusive to staff and was given a verbal directive to enter a holding area. Officials say the inmate began to comply, but then stopped and became verbally abusive with staff again. The report states that the inmate then turned around and hit the CO in the torso "with a closed fist" as the CO attempted to assist the inmate into the holding area.
Officials say other correctional officer arrived to assist and neither the CO or the inmate received serious injuries.
According to the report, on Tuesday, an inmate at Baylor Women's Correctional Institution was being escorted to her cell, when she fell to the ground and began to cry for an unknown reason. Officials report the inmate was then directed to stand up and  walk to her cell by the CO, who assisted her with standing to her feet. When the inmate was on her feet, COAD says the inmate quickly turned towards the officer and punched the female officer in the chest.
The inmate was then secured in a cell with the assistance of another staff member who was nearby. The CO reportedly sustained a minor injury and sought medical attention.
COAD reports that on Wednesday, around 3:00 PM, the third incident happened while correctional officers were escorting multiple high security inmates into a building to be secured in their cells. Officials say an inmate began making inappropriate comments to a female officer while the inmates were standing near to their cells. The inmate was directed to stop making the remarks but continued. According to the report, while an inmate was having their restraints removed in an adjacent cell, the inmate who was talking inappropriately was able to get out of his waist chain restraints.
Officials say officer immediately began trying to restrain the inmate and he started hitting an officer in the face. The inmate was restrained with the assistance of multiple staff members. The officer who was hit by the inmate sustained facial injuries and injuries to his knee and wrist.
COAD President Geoff Klopp issued the following statement regarding the incidents:
"Three assaults in such a short period of time sends one clear message:  the current system of Corrections is broken and must be fixed before someone else is killed or maimed.  Simply sweeping the problems off the front page of the newspapers and hoping things hold together until after the election only further endangers the lives of Corrections Officers.  I ask again of our elected and appointed officials – what will it take to solve the issues of substandard pay, no career path, an inferior retirement, pathetic recruitment and retention?  If another officer or civilian is seriously injured or murdered, 62 members of the General Assembly, the Attorney General, the Lt. Governor, the Governor and the judiciary all bear responsibility.  Where does it end?"