Cambridge structure may be slave cabin; archaeological excavation underway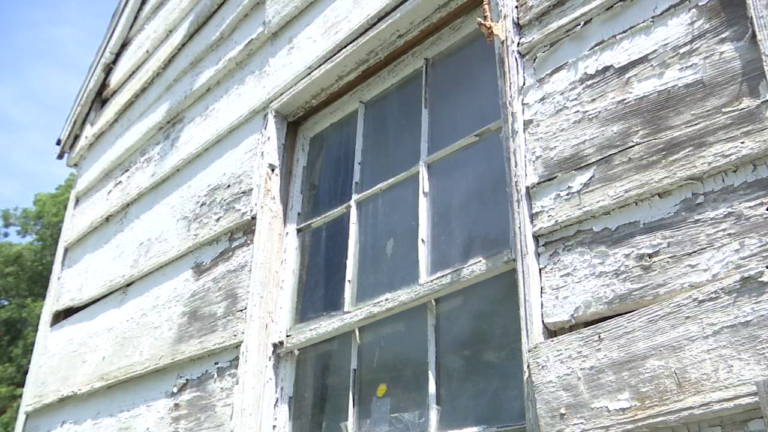 Buried beneath the ground behind the Bayly House at 207 High Street in Cambridge, tells the story of almost 300 years of history on the Eastern Shore.
Historians believe that a dilapidated structure at the site might be the Bayly Family's slave quarters dating back to the 1700s.
"We are working with the state highway administration and their archeologists to come and do ground penetrating radar to determine what types of artifacts might be underground that we don't know about," said the Director of Dorchester County Tourism, Amanda Fenstermaker.
According to historians, there may be remnants of old buildings and even the bodies of the slaves that once lived and breathed in Cambridge.
"We know that during the times of slavery there were probably a lot more buildings on this property that are here currently and that will allow us to see where those buildings might have been and give us some idea about what they were," said Fenstermaker.
Herschel Johnson, a historian working on the historical project, says his ancestors once walked the streets of Cambridge as slaves.
Johnson said the possible slave quarters shows exactly the type of conditions the slaves lived in.
"I look at the cracks, and I wonder," said Johnson.
"I know they had to be here and how they kept warm because you can look outside and see outdoors," Johnson said.
The Town of Cambridge hopes that if the archeologists determine that the structure was the site of a slaves quarters, that it will bring more tourists to the area.
"The last couple of years have been very exciting with the opening of the Harriet Tubman Visitor Center," said Fenstermaker.
"Just due to the property owner and her personal interest in the history of the building and her willingness just to explore that and just look at ways to make the information accessible to the public [is important]," she said.
The Heart of Chesapeake Country Heritage Area is asking the public for help to find out who are the descendants of the families and enslaved peoples who lived on the property more than 250 years ago.
They hope that any information will help them figure out if the building did indeed house slaves. Anyone who has connections to the Bayly House is encouraged to contact the Heart of Chesapeake Country Heritage Area.