Assateague Island horse hit by car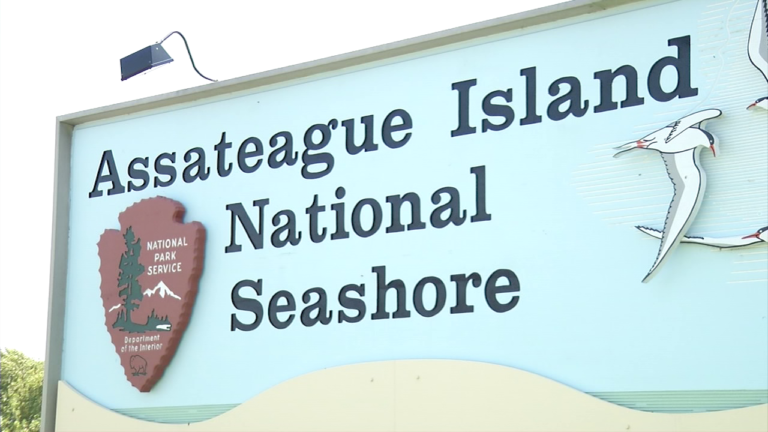 Staff at Assateague Island National Seashore are issuing out a reminder to visitors, after a horse was recently hit by a car.
Officials say on Monday, around 9:00 PM, a two year old stallion was hit by a car on Route 611.
Park staff found the horse located Tuesday morning and checked him for injuries. We're told his left hind leg is swollen. However, he is still moving without much difficulty. A small laceration was also found over his left rib cage.
Park staff will continue to monitor the horse.
Again, visitors are advised to slow down and to be on the lookout for horses and other wildlife while visiting the National Seashore.