Tips for protecting your feet while walking on hot sand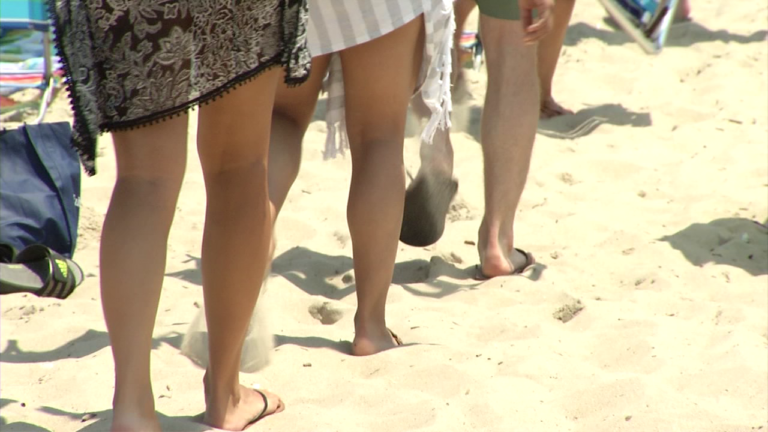 Everyone knows when it gets hot outside, so does the sand, and walking on that sand can leave some nasty burns on your feet if you're not careful.
To avoid injury, health officials suggest doing the "Run, stop, bury" technique where you run as fast as you can and as far as you can down the beach, and as soon as your feet get too hot, you stop and bury your feet into the cooler sand below the surface.
The most effective tip is to just keep your sandals or shoes on while walking on the beach.
47 ABC caught up with some beach goers on Monday who agree that hot sand is nothing to mess with.
Rachel Doucette, Leah Ottenheimer and Kristin McOlvin, Rehoboth Beach visitors said, "Yeah, [Kristin] got a blister two days ago from the hot sand, so that's why [Kristin has] sneakers on."
Hailey West and Shannon Wescoat, some more Rehoboth Beach visitors said, "Yeah, you have to keep your sandals on, and that's not even helping."
If you do end up getting burned, it's recommended that you soak your feet in cool water, apply soothing creams, drink plenty of water, and allow your feet time to recover.