Site work underway for new multi-sport complex in Sussex County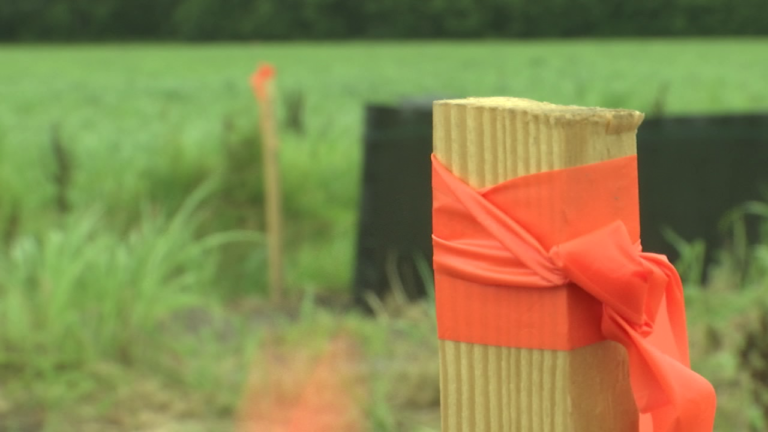 Sussex County is scoring big with their latest project. A new sports complex is finally getting the ball rolling, as site work is currently being done.
56 acres of the soybean field in Georgetown will transform into Sandhill Fields. It will include club sports and a public park recreation facility. They will have 8 fields, 6 pickleball courts, and a cross country trail. The fields will have Bermuda grass since it grows faster in the summer and it causes fewer injuries.
Sussex Sports Center Foundation received their final permit from the town and they hit the ground running to start working on the project. Sandhill Fields is placed right in the middle of Sussex County, so parents won't have to drive far to watch their kids play.
Foundation President ,Joe Schell says, "I'm hopeful to attract kids from the western part of the county, eastern part of the county, the Hispanic community here in greater Georgetown area. If they all get together to play together, we'll have a more united county."
But it's also attracting their neighbors at Cheer. Cheer CEO, Ken Bocks, tells us that pickle ball has become a very popular sport among the seniors. They were even requesting for more. "It will give a lot of opportunities that will benefit our seniors also by having those athletic fields near by. Our seniors can be spectators and enjoy the athletic competition," Bock says.
More than anything, this complex will score big economically with the amount of teams coming in.
47 ABC spoke to the Georgetown Family Restaurant who says they are excited to see even more business.
As far as funding for the facility, it is split between public and private financing.
Sussex County loaned $1.5 million and so far they have been able to raise about $2 million. We're told they need to raise another $2 million to pay for the rest of the complex. A groundbreaking ceremony is taking place in the next several weeks.
The complex is expected to be complete by this time next year.