On Deck, Meet The Shorebirds: Cadyn Grenier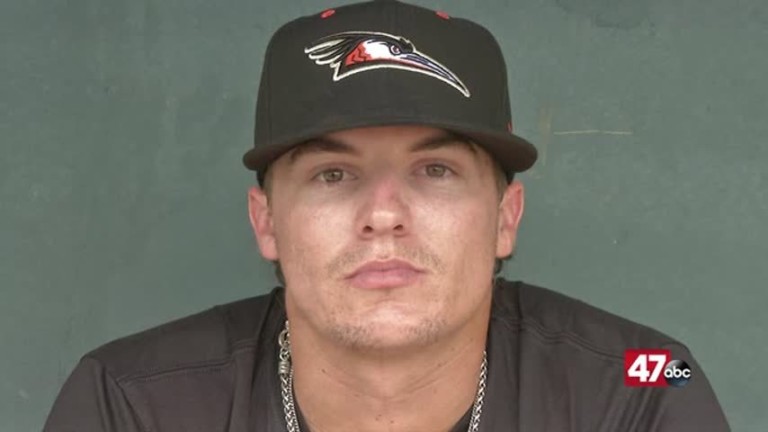 There's a few goals that every baseball player has. Win a championship, get drafted and make some money. For the newest Shorebird Cadyn Grenier, he's checked them all.
"Tere's not a better feeling for a baseball player, specifically a collegiate baseball player, is when you get a big trophy like that, and you've accomplished something incredible like winning a national championship is," he said.
Grenier took home the College World Series title with his Oregon State team earlier this year, right after being drafted 37th overall by the Baltimore Orioles.
"Within 36 hours, I had to be in three different places. Pack, re pack again and then once I got to Baltimore, I got to settle down a little bit, was there for a couple days, got to catch an Orioles game and then was right out here to Delmarva," he said about his whirlwind month of June.
The Henderson, Nevada native is one of the many success stories. Drafted straight out of high school– Grenier decided to attend OSU instead, and it paid off, but not just financially.
"But I also got three years of a college education, I got to grow up in college, mature a lot more, so now the pro ball lifestyle, I guarantee you now will be a lot easier than it would've been at 18 for me," Grenier explained.
College baseball's defensive player of the year will have a lot to get used to in a short amount of time, but he's up for the task.
"It's still the same game, I'm still playing baseball, so that's consistent with what happened in college. Obviously things have changed, routines are different, different style of baseball, all that," he told 47ABC in a sit-down interview.
And only 21-years-old, Grenier knows what's next when this whole baseball thing wraps up.
"I want to be a chef when I'm done. I want to own my own restaurant, but whether that be like a personal chef for somebody or just do it for fun. But, I would say that's the biggest thing where people are like, 'Dude, really?'"
He says his specialty is ribs, something he enjoys to smoke in Nevada while laying out by the pool in Nevada.