'Friends of Delaware Veterans' celebrate July 4th a day early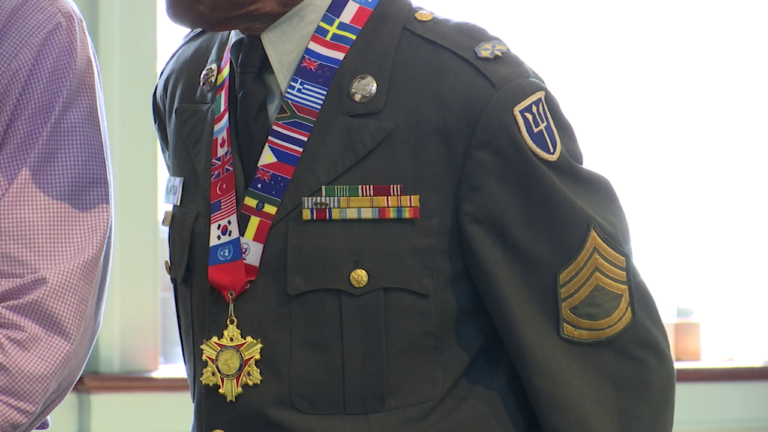 As the Fourth of July approaches, a Delaware Veteran Association is reminding people of the true meaning behind the holiday: the birth of our nation.
On Tuesday, veterans gathered at the Old State House in Dover where they discussed the Declaration of Independence and shared their stories of what Independence Day means to them.
Many we spoke to also remarked that the reason we are able to celebrate the Fourth of July today and continue to enjoy our freedoms, is because of the brave men and women who have sacrificed everything defending our country.
Donyale Hall, a U.S. Air Force Veteran said, "There are a lot of people who sacrificed and gave the ultimate sacrifice in some cases."
Dave Skocik Pres., Friends Delaware Veterans said, "Well veterans are the reason we will be celebrating the fourth of July tomorrow."
Hall also said, "One of my favorite phrases is freedom is not free."
About 87,000 veterans and their families have served and fought for our nations freedom.
When you're out enjoying fourth of July festivities on Wednesday, if you spot a veteran, express your gratitude.