Feds: Final ECI correctional officer convicted in racketeering case; Salisbury woman acquitted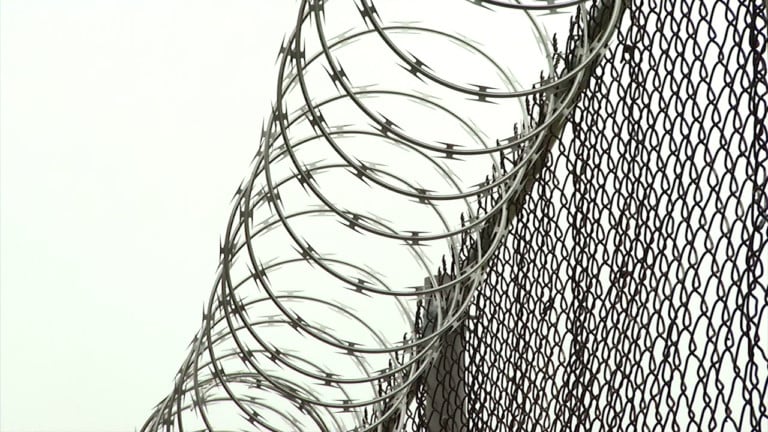 A correctional officer is facing over 50 years in prison after she was convicted for her role in the 2016 racketeering conspiracy at Eastern Correctional Institution. A Salisbury woman was found not guilty in connection with the federal investigation.
The United States Attorney's Office for the District of Maryland says on Thursday, a federal jury convicted 28-year-old Jessica Veenie, of Crowley, TX, for racketeering at the Eastern Correctional Institution, along with drug and money laundering conspiracies. Authorities say Veenie, a correctional officer, was convicted in Baltimore, MD. Authorities report that the scheme involved paying bribes to correctional officers to smuggle contraband, including narcotics, tobacco, and cell phones, into the prison. Veenie was assigned to the prison's East Compound.
Correctional Officer Jocelyn Byrd, of Salisbury, was acquitted by the federal jury.
According to the report, information presented in the nine-day trial showed that Veenie was involved in the the racketeering and smuggling conspiracy at ECI from about 2015 until October 5, 2016. Veenie and other CO's smuggled contraband in ECI, including narcotics, cell phones, pornographic DVDs, and tobacco. The item were distributed by inmates and the money was managed by the correctional officers.
According to the trial testimony, inmates and facilitators paid COs for smuggled contraband in cash, money orders, and through PayPal. Inmates were able to use contraband cell phones to pay COs directly using PayPal from within ECI. Authorities say the "going rate" for a CO to smuggle contraband into the prison was $500 per package.
Law enforcement say the 28-year-old conspired to smuggle narcotics into the prison, which included Suboxone and synthetic cannabinoids (otherwise known as "K2"). Although COs and prison employees were required to go through security screening at the the entrance, the defendant and other correctional officers hide contraband on their persons.
Veenie and 41-year-old Byrd are the final defendants remaining in the case. To date, 77 of 80 defendants have been convicted, including 16 of the 18 correctional officers charged. Federal authorities say all defendants who have been sentenced to date have been ordered to serve a term of imprisonment, ranging from a year and a day in prison to 65 months in prison.
The Texas woman faces a maximum sentence of 20 years in prison for each of the following: racketeering conspiracy, conspiracy to distribute and possess with intent to distribute K2, and for the money laundering conspiracy.