DSP: Del. man wanted on multiple charges after abandoning child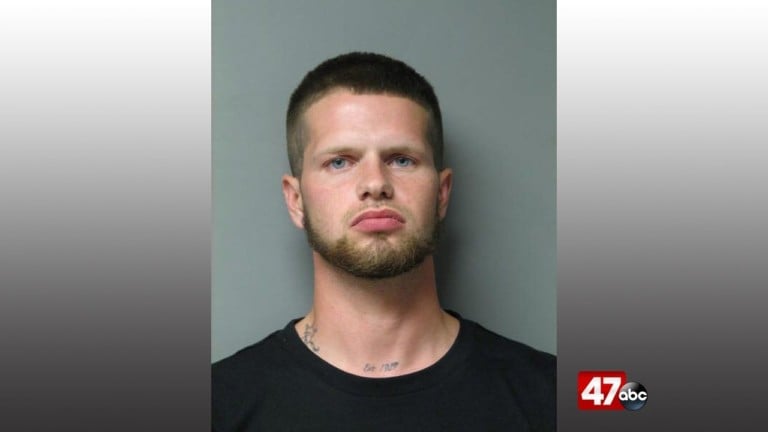 [gtxvideo vid="ESoXwtba" playlist="" pid="9FCH1Fwp" thumb="http://player.gtxcel.com/thumbs/ESoXwtba.jpg" vtitle=""]
Authorities are searching for a man after troopers say he fled from police and abandoned his son in Delaware.
Delaware State Police say on Monday, around 8;35 Pm, troopers on patrol in the Seaford area saw a black Volkswagon Jetta fail to use its turn signal as it made a U-turn from southbound US 13 to northbound US 13 at Brickyard Road. Troopers say the vehicle was then pulled over in the parking lot of the Southern Grill Restaurant. Upon encountering the driver, 28-year-old Steven Verley police say they noticed an odor of marijuana.
According to the report, at this point, it was also discovered that there was a child seated in the front passenger's seat. As the Millsboro man was being asked to step out of the vehicle, authorities say he proceeded to put the car in drive and a pursuit ensued. Law enforcement says the pursuit was terminated due to high rates of speed and aggressive manner in which Verley was driving with a child in the vehicle.
Authorities report that the Seaford Police Department later noticed Verley walking in the area of North Street and Liberty Street with his 9-year-old son. When the 28-year-old noticed the police, DSP says he abandoned his son and ran into a wooded vacant lot.
Police report that they immediately took custody of the child who was unharmed and later turned over to a relative.
According to the report, a search for Verley in the surrounding area was unsuccessful. Troopers say they found a prescription bottle containing one oxycodone pill and 42 percocet pills and money that Verley had thrown. Authorities say the pills were not prescribed to Verley. Law enforcement reports that the vehicle Verley was driving was found to be abandoned at a residence on North Street. Police say a search of the vehicle revealed a marijuana blunt (approximately 1.02 grams), marijuana (approximately 6.51 grams), crack cocaine (approximately 2.36 grams), 2 oxycodone pills (approximately 5mg), and drug paraphernalia.
DSP says Verley has active warrants for three counts of 3rd offense possession with intent to deliver a controlled substance, two counts of endangering the welfare of a child, three counts of possession of drug paraphernalia, disregarding a police officer signal, reckless driving, and other traffic related offenses.
Anyone with information related to Verley's whereabouts is asked to call Troop 5, Corporal J. Rollins at 302-337-8253, or Delaware Crime Stoppers at 1-800-TIP-3333.