Dorchester County Public Schools join the state youth apprenticeship program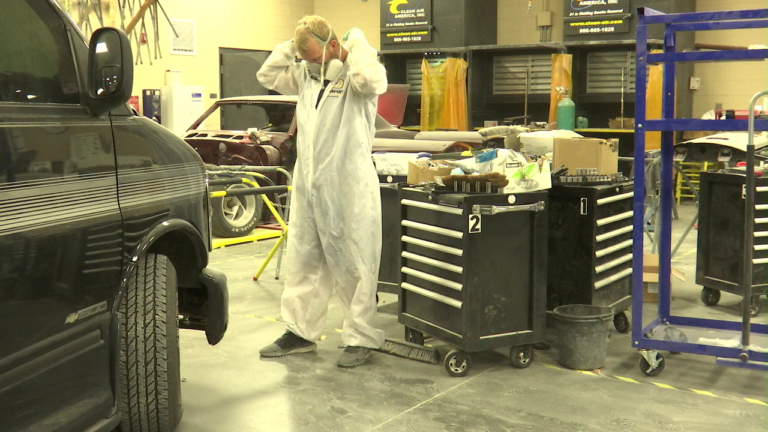 Kermit Hines Dorchester Career and Technology Center Principal says, "This is a huge opportunity for youth of Dorchester county."
Dorchester County Public Schools are the first on the Eastern Shore to join a state program aimed at shaping students for the work world.
It's called the Student Apprenticeship program.
The program allows students to earn school credit, while getting hands-on experience.
Principal Hines says it gives students a leg up in the workforce . "It gives them that edge to have someone who has been chosen as an expert in the field, to teach them in that same field."
With the apprenticeship program students can get hands on experience in a variety of different areas like auto collision repair and refinishing.
When school starts back this fall, students can apply to various companies and interview just as they would a regular job.
They can earn 450 hours working in the field on top of earning school credit, and get paid.
Jesse Morris, once a student of a similar work program, says the hands on skills he developed smoothed the way for his success in the automotive industry. "You essentially are higher qualified than those just walking in off the street [to job interviews]."
Morris has a message teens thinking about applying for the DCTC apprenticeship program, "Try it! You will never know if you don't try it. You will get dirty; you may skin your knuckles; you may hurt your fingers, but its worthwhile."