Cooling centers to open in Wicomico County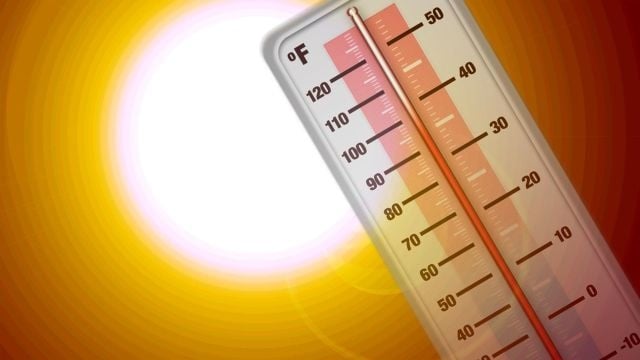 Health officials say two cooling centers will open on Tuesday morning as hot temperatures are here to stay.
The Wicomico County Health Department says the Civic Center, on Glen Avenue, will be open as a cooling center from 11:00 AM to 7:00 PM. Officials say residents will need to bring their own food, beverages, and medications. No pets are permitted.
Anyone needing transportation to the Civic Center should call Shore Transit at 443-260-2300 (select "dispatch" option).
The MAC, Inc. Senior Center, on Progress Circle, will also open from 10:00 AM to 5:00 PM as a cooling center for residents ages 55 and over.
Health officials offer the following safety tips for staying cool amid the hot temperatures:
• Seek air-conditioned environments such as malls, libraries and public places. Stay indoors.
• Schedule outdoor activities before 10:00 am and after 6:00 pm.
• Take a cool bath or shower.
• Minimize direct exposure to the sun, if you must be outdoors, seek shade.
• Stay hydrated – regularly drink water or other nonalcoholic fluids.
• Eat light, cool, easy-to-digest foods such as fruit or salads.
• Limit using the stove or oven to keep the house cooler.
• Check on others; co-workers, the elderly, and those living alone.
• Wear loose fitting, light-colored clothes.
• Bring pets indoors. If they must remain outside make sure they have shade and plenty of clean, fresh water.
For more information about Wicomico County cooling centers, call 211.