Assateague State Park's shoreline resiliency project nearly complete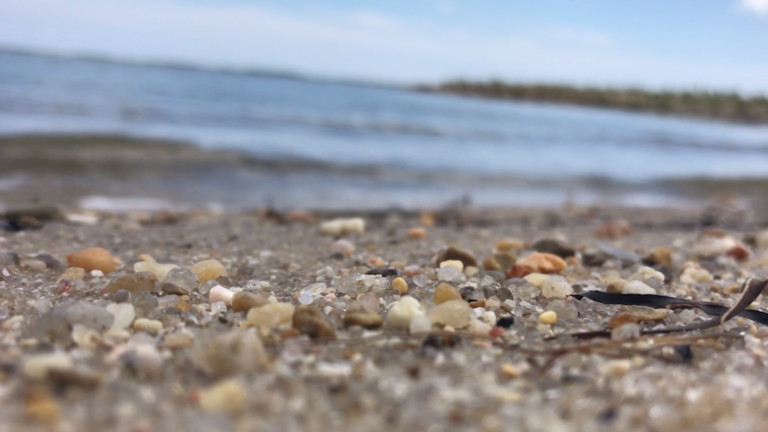 A shoreline that finally isn't washing away. It's something Assateague State Park has been working towards for years.
"Every time there were high tide events or high wind events, it was bringing the water up way farther than you want it in an area like this and that would just continue to erode that shoreline and kind of hit it hard," explains Park Ranger Angela Baldwin.
Each year, Assateague State Park's marina area was losing about three feet of shoreline. But for the last two months, Maryland's Dept. of Natural resources has been working on restoring the area by putting in what they call a living shoreline.
"It includes these headland breakwaters which are sort of mushroom cap-shaped and they come out into the bay. They are built as boulders and then smaller rocks and cobble and then they have sand on top and then they're planted with natural marsh grasses," Baldwin continues, "Over time those marsh grasses will grow in and they'll look like a natural marsh and they'll just have that rock base which adds some stability to them.
Although, this restoration project won't just help slow down erosion, it will also serve as a better habitat for animals in the area.
"The plants that will fill in this area are natural grasses. They are going to be a great habitat for critters that before weren't really finding any good uses for this area. They weren't able to find nesting areas or find food sources and those sorts of things."
And this new shoreline will also house more access points for recreational activities too.
"We've kind of made it so that it's a safe and accessible area that folks can enjoy. You can launch a kayak from here, launch stand up paddle board, wind surfing is popular in this area too," adds Baldwin.
Now this area is still considered to be a work in progress, the marshes are all planted but it's going to take time before they are all fully established to protect the shoreline.
The state park has put up fences to help visitors walk where it's safe, but ask that people still use caution in the area.