Suspects sought in connection with regional theft spree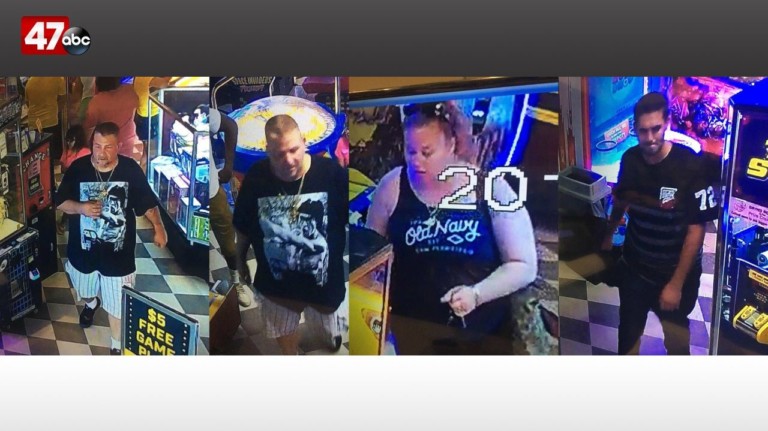 Authorities are asking for the public's help in identifying "family theft spree" suspects after police say they were involved in multiple thefts in Maryland and other nearby states.
The Ocean City Police Department says the individuals in the photos were involved in thefts from arcade games and change machines in Ocean City and nearby Delaware resort towns. The Annville Township Police Department, in Pennsylvania, says the same individuals were involved in the same kind of thefts in that state.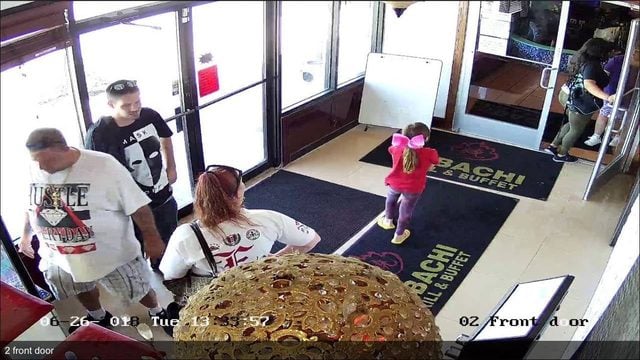 Pennsylvania authorities report that everyone in the above photo was involved in stealing cash from a crane game at a restaurant. Annville Township police say "they even made it a family affair by bringing a child along for that authentic 'family theft spree.' "
Law enforcement says they were involved in other similar thefts from Harrisburg, PA to Lebanon, PA.
Anyone with information related to the identities of the individuals is asked to notify Pfc. Snyder at 410-520-5351 or csnyder@oceancitymd.gov.