State politicians: Avoiding scams and data breaches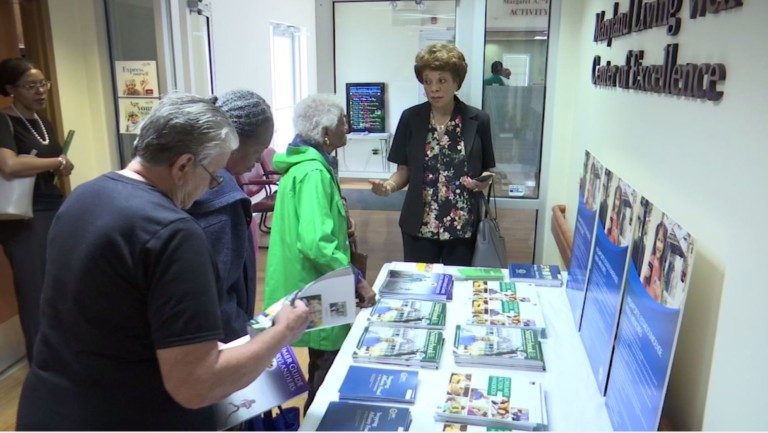 In Wicomico County, state politicians are warning Eastern Shore residents of a variety of scams such as those that happened door to door, over the phone or even on internet.
U.S. Senator Chris Van Hollen and Maryland's Attorney General Brian Frosh spoke with people at the MAC Senior Center in Salisbury Thursday, who unfortunately become victims to scammers and rip off artists all too often. The goal is to teach people how to deal and cope with scams as well as showing them ways on how they can protect themselves. Protections, like freezing your credit, even your kids credit if you have a child under 18.
Frosh adds, "Otherwise someone will steal their credit and trash it before they ever find out about it. You can freeze your own credit, the Maryland General Assembly made it free this year. Freeze it and unfreeze it so unless you're about to take out a loan call the credit reporting agencies and freeze your credit."
If you need to take out a mortgage or loan, Frosh says, all you have to do is simply unfreeze it and your back in business.
By doing this you can prevent scammers from stealing your credit. It's unfortunately something that happens all to often with cyber data breaches leaking personal information.
Maryland's U.S. Sen. Chris Van Hollen tells 47 ABC that Congress is also working to prevent breaches from happening.
"We want to make sure businesses are taking adequate precautions and when there is a breach they notify people in a timely manner rather than waiting months and months. So first is try to prevent breaches in the first place but also to inform people if their information has been compromised so they can take action to protect themselves before it's too late."
Van Hollen says they are also looking at ways to strengthen consumer protection finance bureau which is designed to try and make sure we consumers don't get cheated during financial transactions.