Salvation Army's baseball field in Salisbury gets a major renovation in one day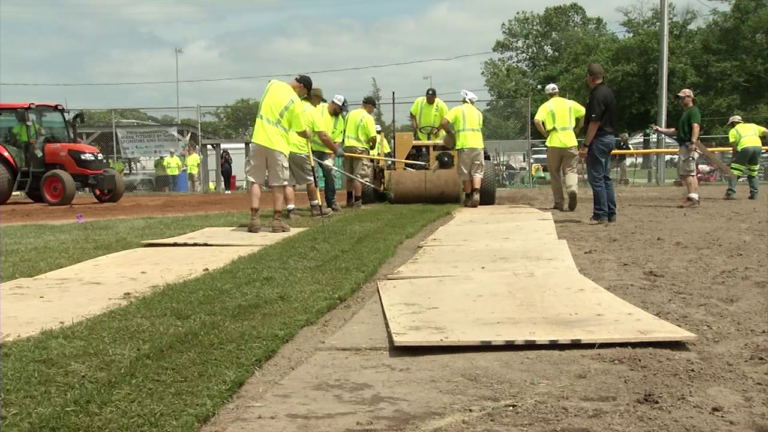 The Salvation Army baseball field got completely dug out on Wednesday.
It had about 30-40 gallons of water on the field from all the rain and they had horrible dirt.
Before this day, the Salvation Army's softball team struck out when it came to finding the funds to repair their beloved diamond.
But the Maryland Recreation and Parks Association avoided a loss by renovating it top-to-bottom in just one day.
Over 40 volunteers pitched in to help and together they made a difference both on and off the field, giving the softball team pride and helping at risk youth to fall in love with the game.
The Youth Club Director, Mandy Schuyler says, "Just playing as a team helps them with their self esteem and of course gets them active. Some of our kids are from less fortunate neighborhoods and from areas that not really safe to play outside, so this just gives them a safe place to be and safe place to come where they are able to enjoy themselves and make new friends."
More than anything, it's a way for children to feel apart of a team.
Right now, they don't have any dug outs due to donations. But we're told they are about to get brand new ones that are bigger and taller than the ones before.