Residents celebrate annual Delmarvalous Festival at Ward Museum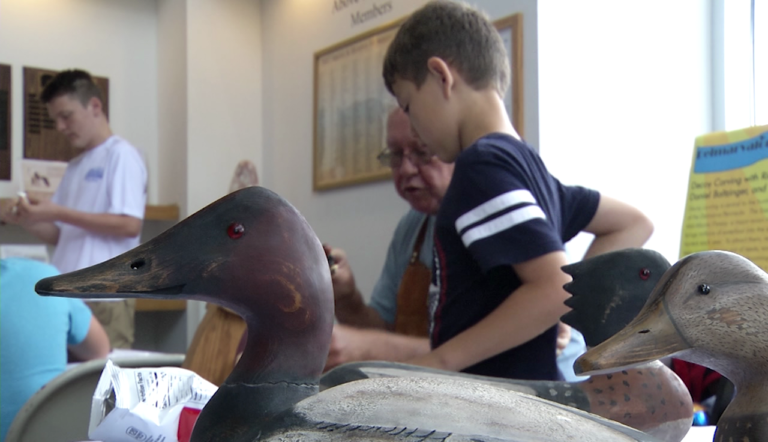 The Ward Museum hosted their annual Delmarvalous Festival Saturday for families and kids of all ages. The festival showcased and celebrated the rich culture, history, and living traditions of the eastern shore. From the occupational history of the seafood industry to the pre-colonial practices and traditions of the indigenous peoples of Delmarva, the festival gave event goers an opportunity to learn, create, and recognize the significance of traditions all around.
"We find that having people be able to meet and work with artists to be able to get hands on and touch aspects of their regional community and be able to interact is really important to people identifying a sense of place and being able to know their community and have relationships that enrich their lives," said executive director for the Ward Museum Lora Bottinelli.
Live demonstrations of decoy carving, basket weaving, fly tying, and more were just some of the many activities that took place at the festival.