Local farmers lose thousands of crops due to recent rain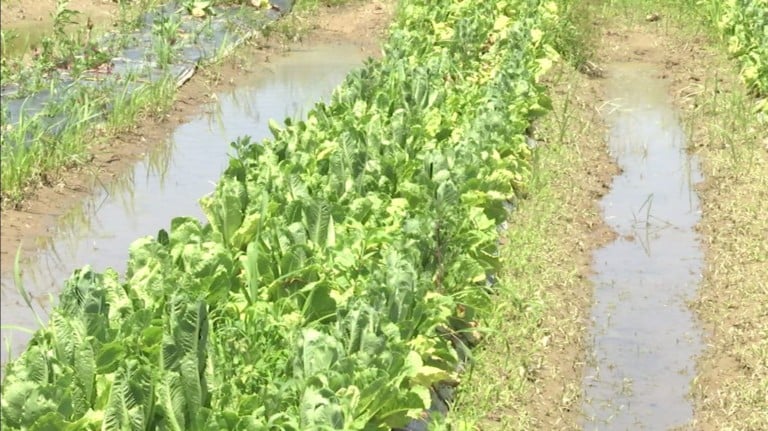 It's been a tough spring for farmers here on Delmarva.
Andy Holloway, owner of Baywater Farms in Salisbury says, "There's no guarantees with farming that's for sure. You cant turn Mother Nature off unfortunately."
Baywater Farms is just one of several places feeling the impact from the recent rain storms.
"The weather has just been relentless. The rain's been way too much this spring, we're used to wet springs on the shore but this has just been too much and all too soon. I think we have had well over 18 inches in three to four weeks."
Most of the time during early June the lettuce heads would have already been harvested, but Mother Nature decided otherwise.
Holloway says "We were ready to go ahead and get it and by the time we got to it we just had this root, this root system just got clogged with water. You can just see when you squeeze it the water still just drains out."
50,000 heads of romaine lettuce now down the drain. Lettuce that was in high demand.
"It's unfortunate because we were so close to having the sale for it and there was such demand because of what happened in Arizona, but you know we have just gotta move on at some point. We've learned that you have to cut your losses."
And since this rain is starting to become a yearly event, it's changing the way Delmarva's farmers are growing their crops.
"You've got to change the way you farm. So the back field is a 45 acre field and I'm only growing tomatoes because that's our highest selling crop, but I'm only growing tomatoes on the top ten acres."