Local breweries and steel businesses react to recent tariffs, politicians weigh in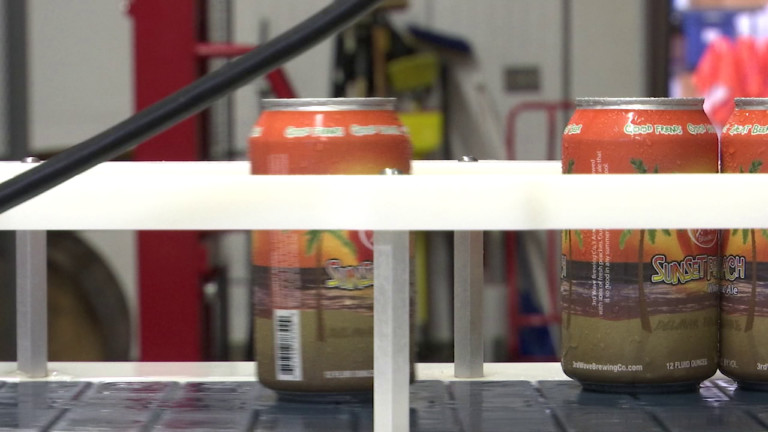 The newly imposed U.S. tariffs on steel and aluminum from Europe, Canada and Mexico went into full effect Friday. Although they've been in effect for less than 24 hours, concerns have been raised that they could impact a variety of American industries, including the beer industry.
Places like 3rd Wave Brewing, in Delmar, rely on steel and aluminum to keep their business running. Between the brewing equipment and cans, steel and aluminum are everywhere. Since the tariffs were just introduced Friday, many businesses are still unsure how these tariffs will affect them.
Every week, local breweries go through thousands of aluminum cans.
"I just got in 20 thousand this week. I'll get another 20 thousand next week. In the summertime we probably go through a couple hundred thousand for the summer months," said Lori Clough, co-owner of 3rd Wave Brewing.
It's the same story for Berlin-based Steel N Glory, when it comes to steel.
"I pretty much get an order of steel pretty much every week if not multiple times a week," said Jordan Pippen, owner of Steel N Glory.
Those are materials that are now part of President Trump's newly imposed tariffs. They went into effect midnight Thursday, for several American allies including Canada, Mexico, and the European Union.
That's something that American brewing companies like Coors are afraid will raise consumer prices of beer. But locally on the shore, the concern isn't as great because they haven't seen a change in price just yet.
"I really don't think it will change too much of anything I think scrap metal prices will go up and people will start recycling more," said Bryan Brushmiller, owner of Burley Oak Brewing.
Steel N Glory owner Jordan Pippen agrees, but says only time will tell.
"As far as the future, as it goes up there could be concerns of customers being afraid of things costing too much or the price point getting too high. But I don't really see that being an issue," said Pippen.
Local politicians also weighed in on the subject.
Both Virginia U.S. Senators and Maryland's U.S. Senator Ben Cardin responded to the President's new tariffs.
In a statement, Cardin said, "Rather than steamrolling our allies and major trading partners, let's see some diplomacy and real negotiating that moves us toward trade relationships that do not upend the global economy, especially the American economy."
Meanwhile Virginia Senators Mark Warner and Tim Kaine released a joint statement, adding that the new tariffs are threatening the livelihood of Virginia farmers. That's as many countries are starting to retaliate by imposing stiff tariffs of their own on many products produced in Virginia like pork, apples, corn, and grapes.